We have fulfilled the first generation of Travelock and gathered feedback from over 1,000 backers in 32 countries. With serval months of hard work and improvements, we're back with Travelock 2S. The most obvious one is that TRVELOCK 2S has been approved by the Transport Security Authority (TSA).  As for safety construction, it's upgraded and more sturdy and safer. As for the steel cord, with several months improvements, it pops up automatically now, more convenient and user- friendly.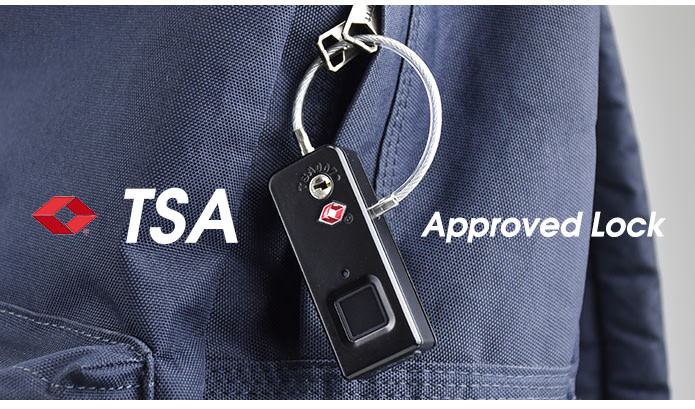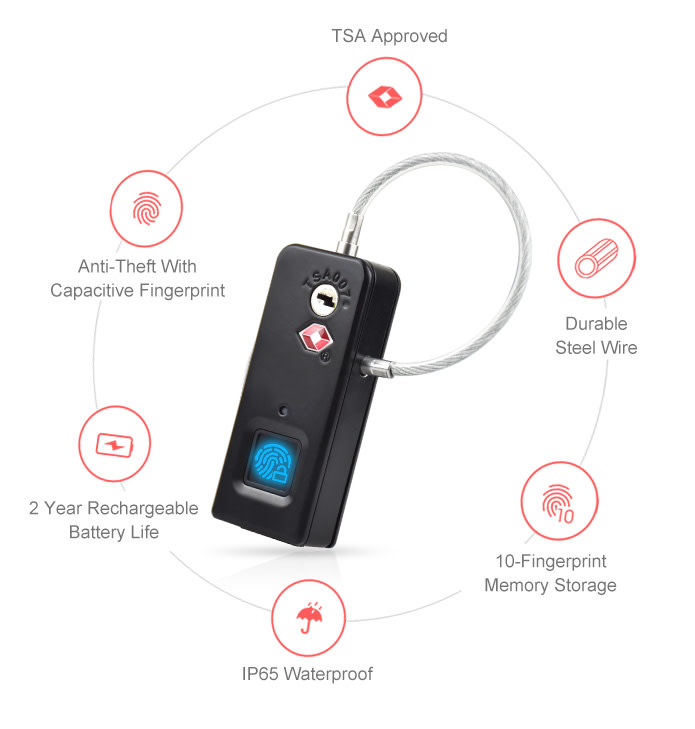 Share our campaign with your friends and earn cash for helping us spread the word! Click the link below for more information on this great offer.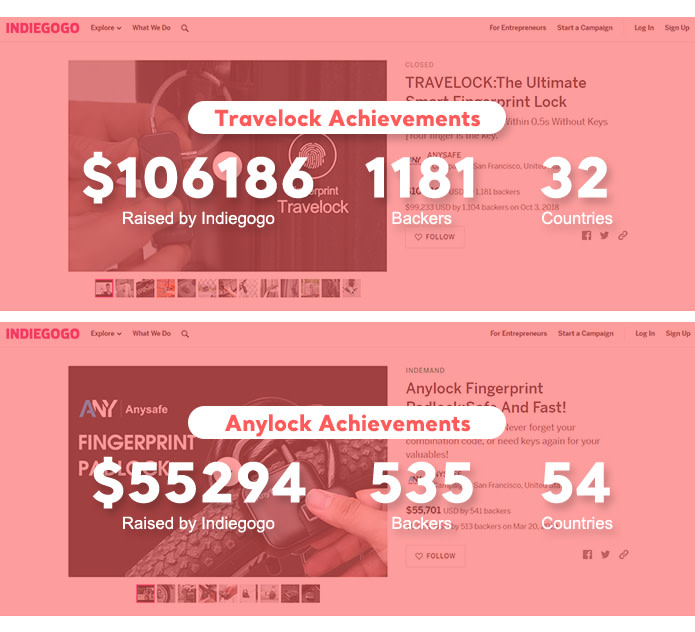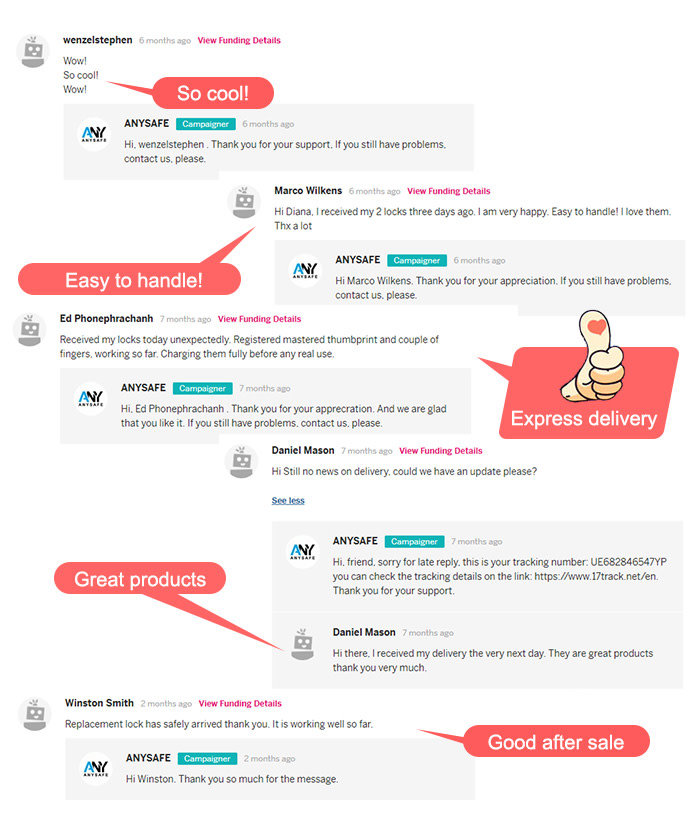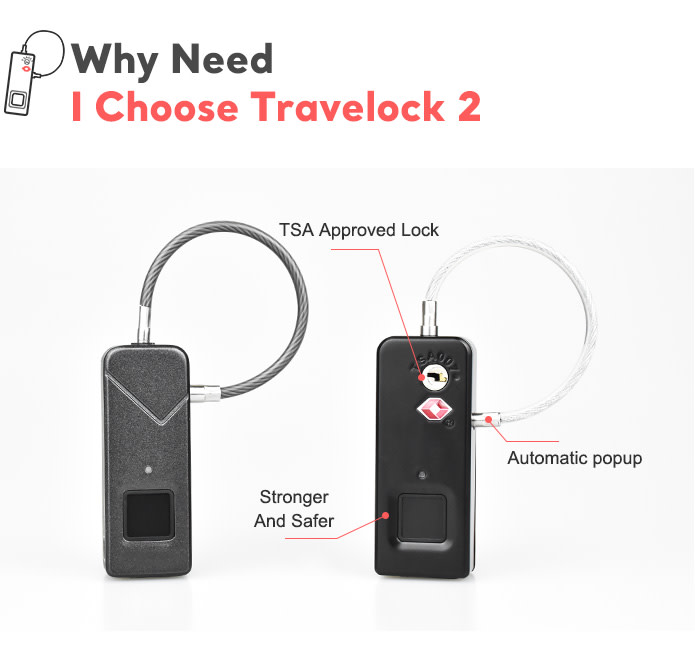 Millions of people lose their luggage every year due to low-quality locks. At TRAVELOCK 2S, we have used this as inspiration, sparing no effort in the development of a true solution. We spent countless hours researching and evaluating hundreds of traditional locks and smart locks in search of the best possible design. Our answer lies in a combination of the ultimate user-friendly features and safety mechanisms: an advanced fingerprint sensor lock. Its high-speed CPU guarantees user convenience; a research-inspired design provides the pinnacle of security.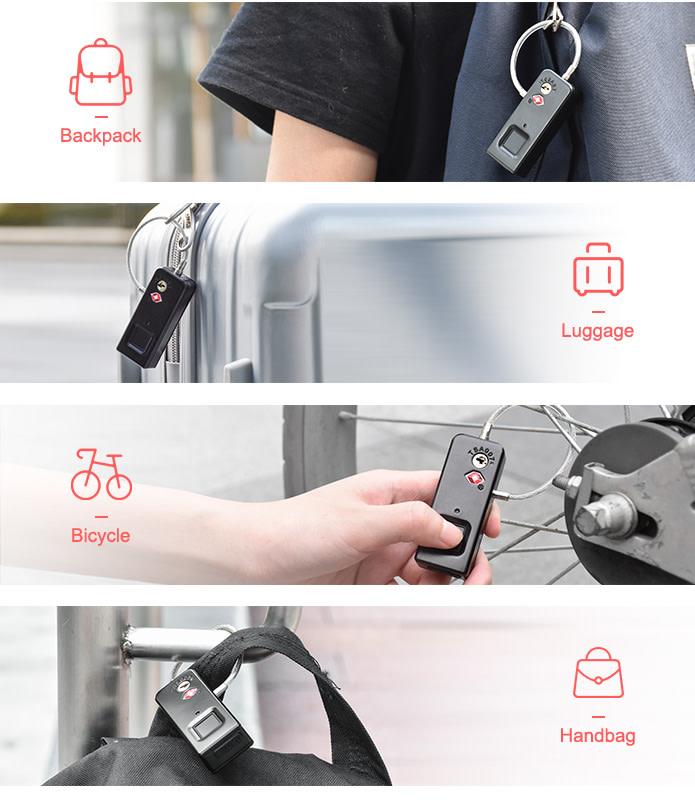 TRAVELOCK 2S is a lightweight, multifunctional fingerprint smart lock. Its portability makes it the perfect option for anything! Use it on front doors, backpacks, luggage, bicycles and much more. Enjoy the peace of mind that comes with knowing that your belongings are safe.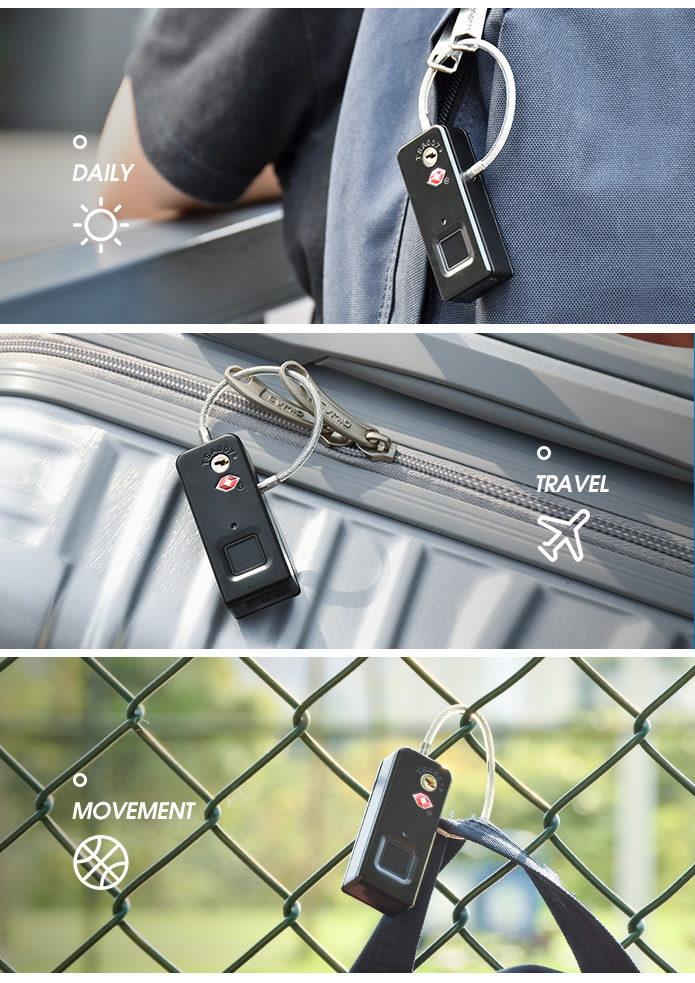 Compared with traditional locks, Bluetooth smart locks, and ordinary fingerprint locks, TRAVELOCK 2S is much safer and more convenient, as it's truly keyless. Competitors have a variety of negative drawbacks: traditional locks have losable keys Bluetooth and password locks can be hacked, and ordinary fingerprint locks have sensors that can easily be tricked.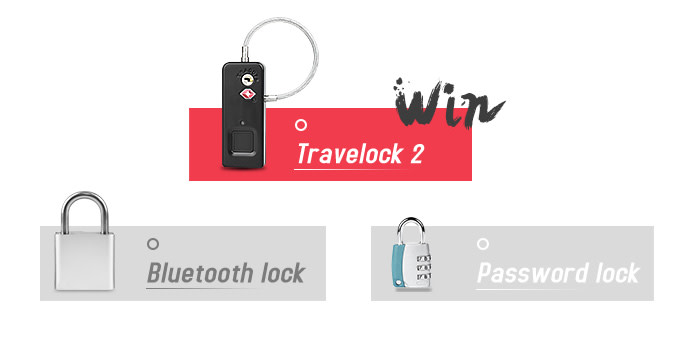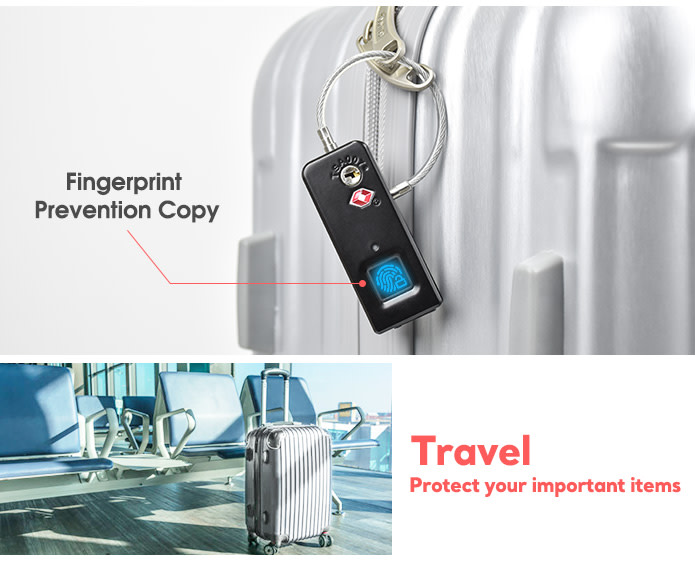 TRAVELOCK 2S is designed to protect your belongings. Physical keys and combination codes are redundant. TRAVELOCK 2S is superior to the simple match-and-unlock mechanism on ordinary locks, as access is only allowed through your unique fingerprint.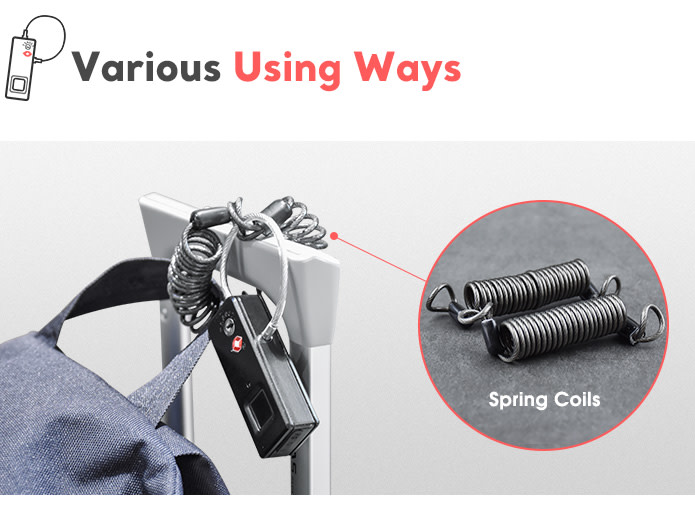 By using Spring Coils, not only does it locks many pieces of luggage, but saves space.
Notices: (The spring coils must be purchased after purchasing Travelock 2S. If the spring coil is queried without Travelock 2S purchase record, it will not be shipped)

Unlike Bluetooth smart locks that run on Bluetooth connectivity,TRAVELOCK 2S is operated by independent AI, which drastically reduces the chances of information disclosure.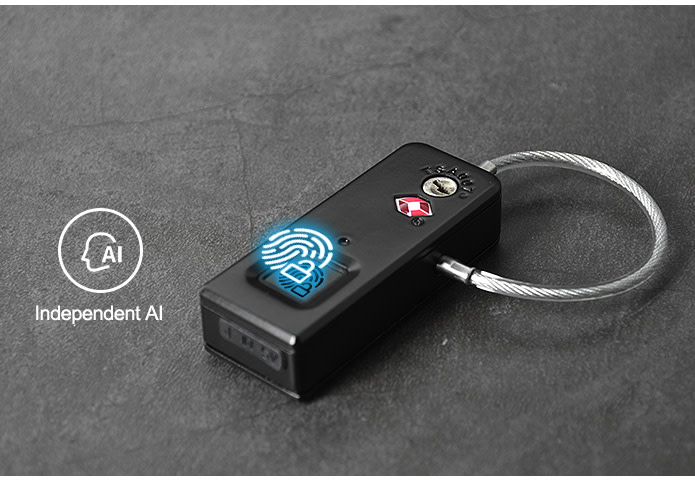 TRAVELOCK 2S supports a new kind of capacitive fingerprint sensor: up to 508 DPI which allows TRAVELOCK 2S to recognize rich fingerprint textures. It only responds to the fingerprints of living people, so fake silicone or gelatin fingerprints will be rejected by the sensors.

TRAVELOCK 2S uses an integrated stamping method to create a full zinc alloy casing, which prevents the brute force from breaking the lock. Its shackle is made of 304 high-strength steel wire, which holds up to 100 kg.

Made with 304 high strength steel wire, TRAVELOCK 2S shackle can hold up to 100 kg and withdraws the impact force of 5,000N at the same time. No one can cut it off easily, which helps protect your personal items.


TRAVELOCK 2S has an advanced fingerprint sensor which can read fingerprints in a full 360° of orientation. Up to 10 fingerprints can be registered into the lock so that you can share it with friends and family.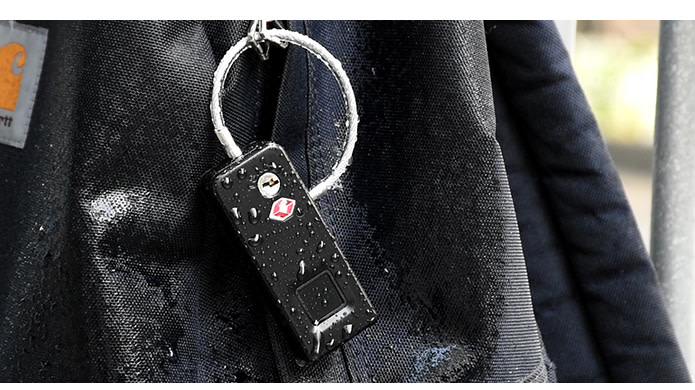 TRAVELOCK 2S is IP65 waterproof, dustproof, and it even works between temperatures of -10°C-45°C. This means that your lock will keep your items safe in the rain, allowing you to enjoy outdoor adventures.

TRAVELOCK 2S is tested at temperatures below freezing, so you can trust its reliability even in extreme environments.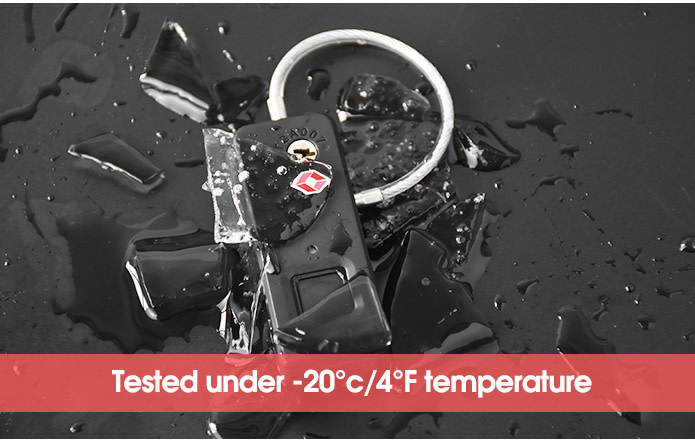 TRAVELOCK 2S uses a 260mAh built-in battery, which has a tiny energy consumption (0.5μm), allowing for one year of normal use (with more than 5000 times of unlocking /locking action) or two years standby on a single charge.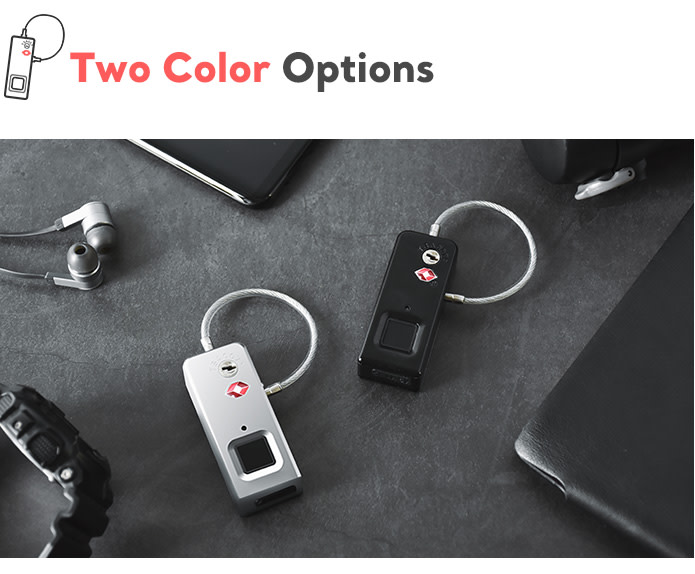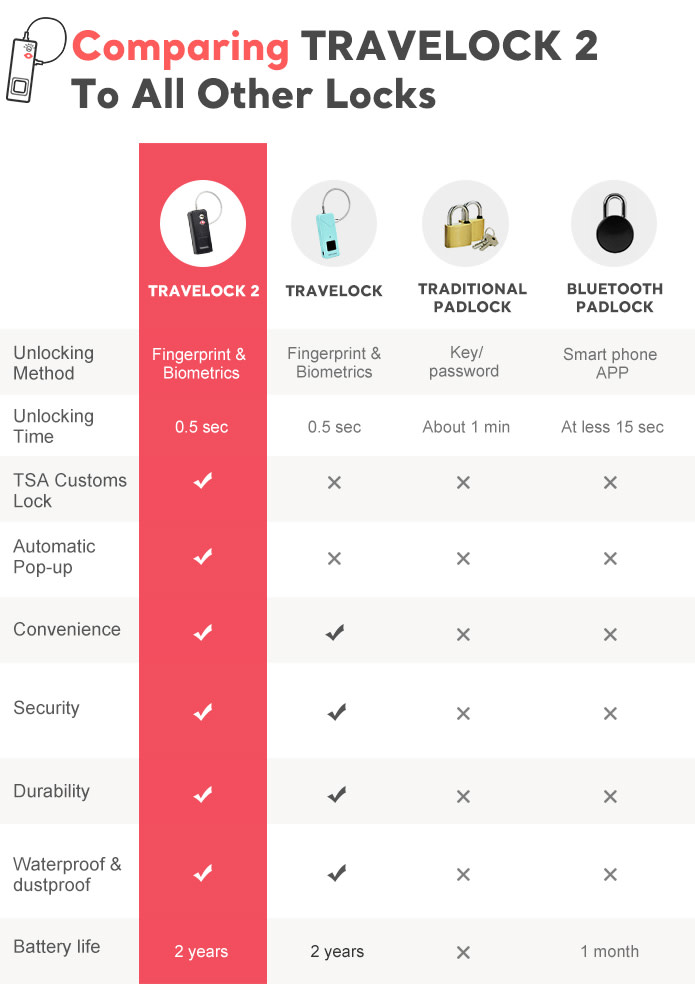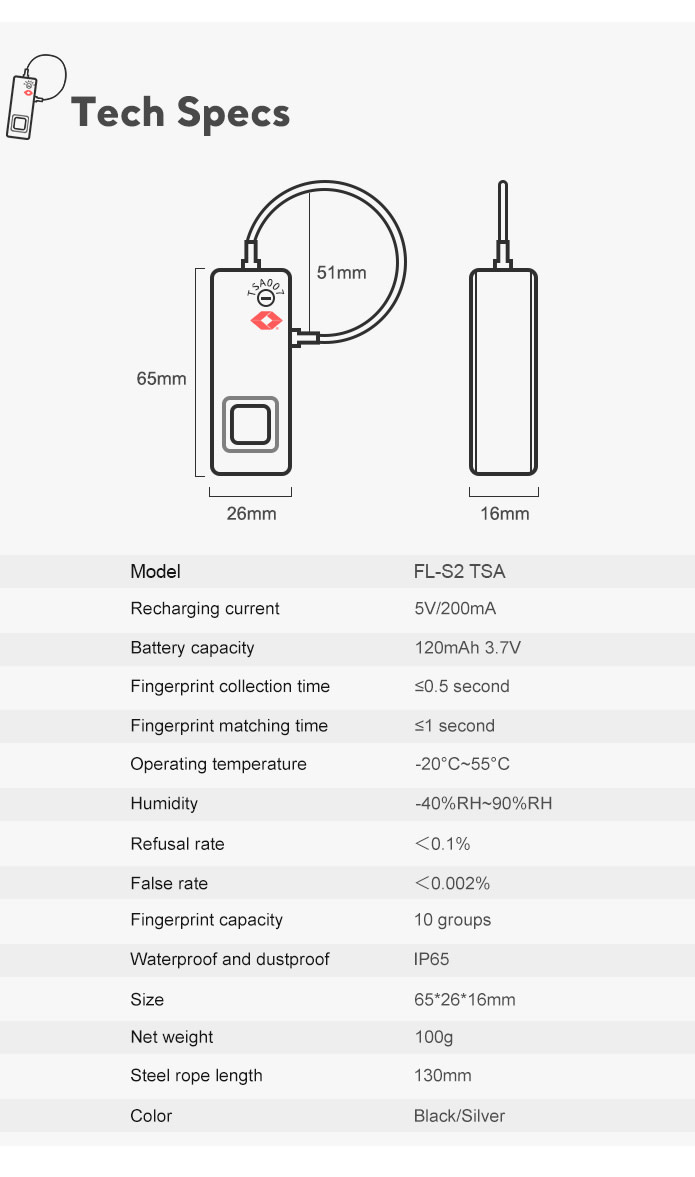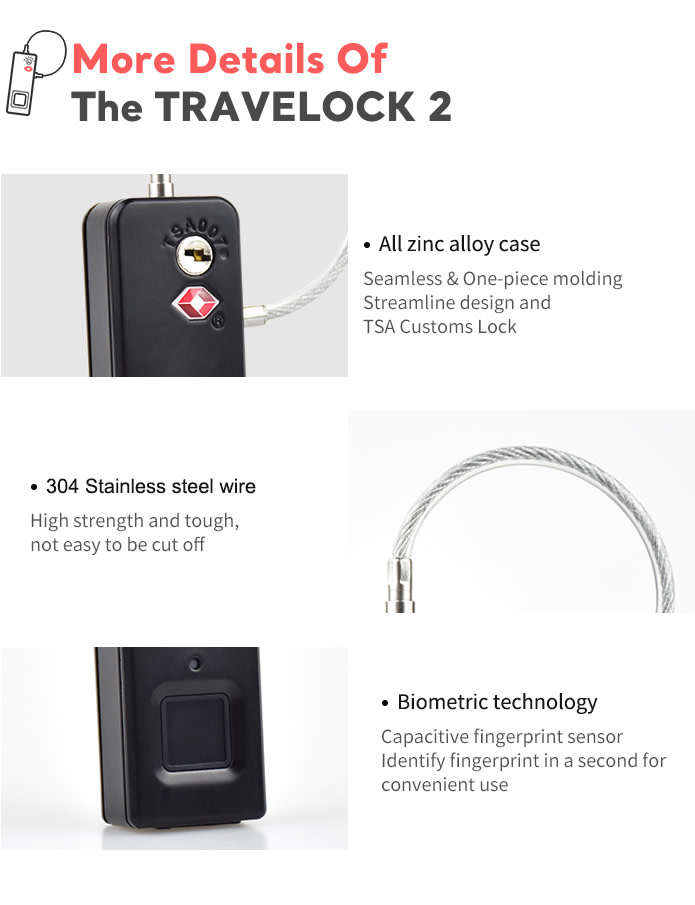 We tried to make our product's every detail perfect through thousands of design draft modifications. With the newest material and technology,TRAVELOCK 2S is half the size of TRAVELOCK 2S making it seamless to use. We now have a team of professional engineers, product developers and software developers who will improve the product quality and user experience before the long-awaited release date.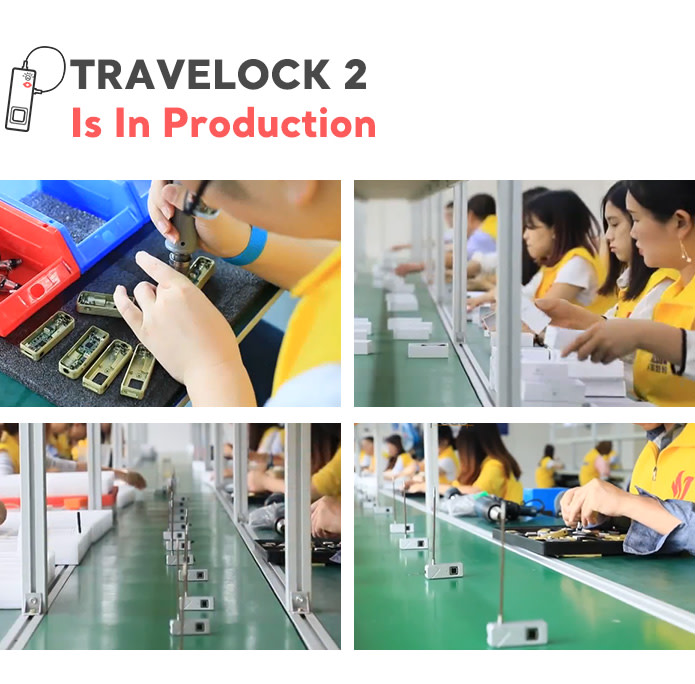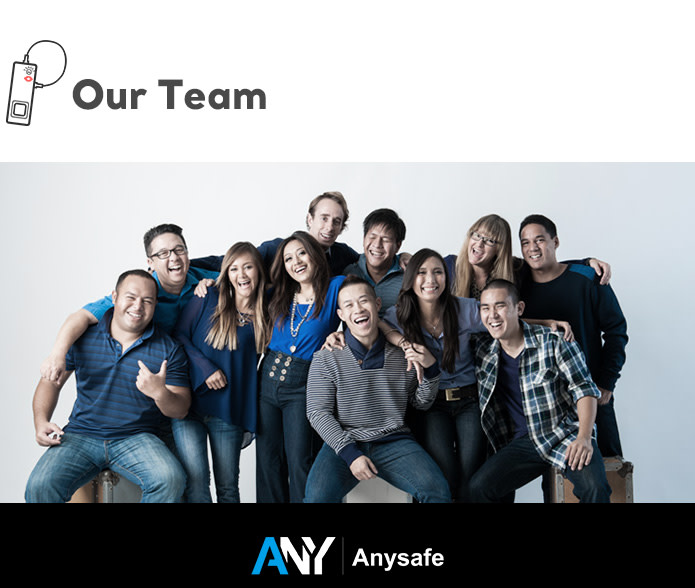 Established in 2017, MOEN (HK) Limited is committed to providing customers with a safer and more convenient unlock experience. Since its establishment, it has innovated and produced more than 10 fingerprint locks as a security unlock method with some experience manufacturers, which are named as AnySafe. AnySafe is developed to overcome customers hurdle on the daily life, improving the security levels and improving the poor experience. It is hoping that fingerprint locks will gradually replace the traditional locks in the next five years, especially on price and security level, bringing customers a safer and better product and service.