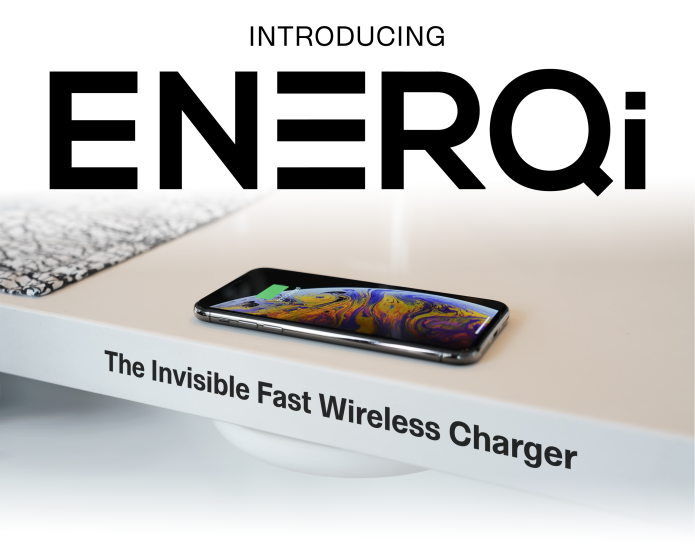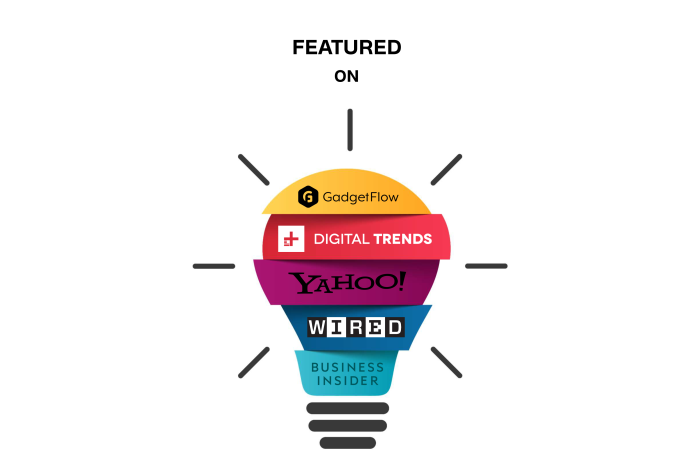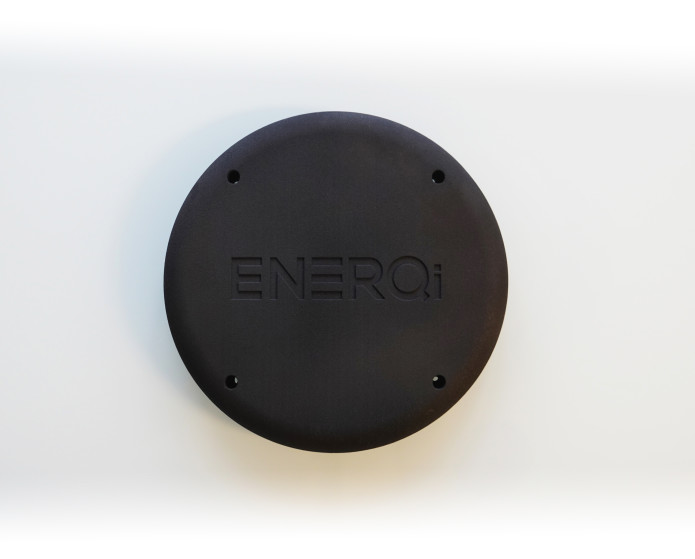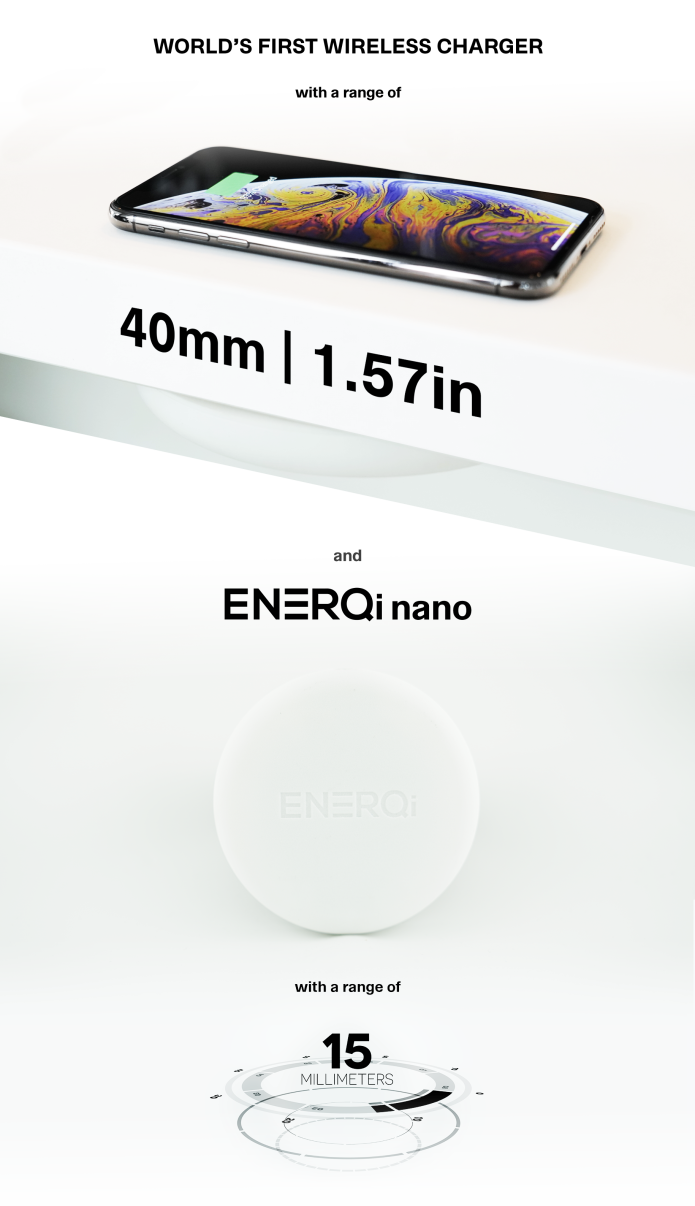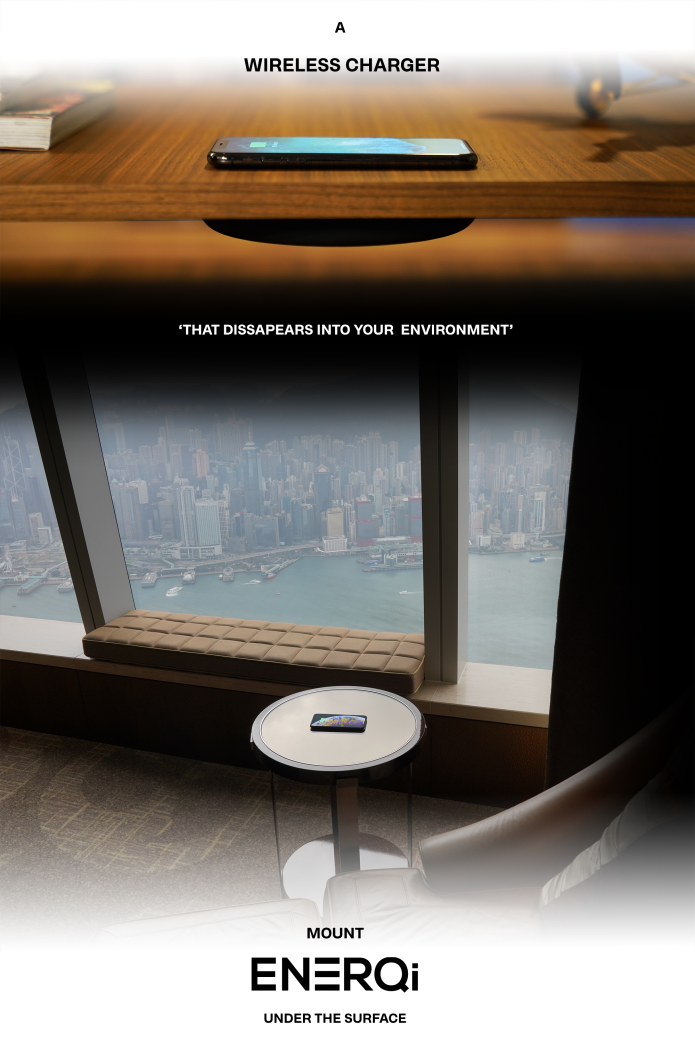 The next generation of wireless charging is here, and it removes wires from wireless. ENERQi mounts under the surface of your table, desk or any furniture, while your phone charges on the surface. Charging up to 40mm away, ENERQi can turn practically any piece of furniture in your home or office into a Fast Wireless Charging station. 
Simply plug-in the Fast Wireless Charger using its USB-C to Fast-Power Adaptor brick, mount ENERQi under the surface using its reusable adhesive mount, or screws for a more permanent fix, and begin charging your phone. The true Plug-n-Play device, no construction experience required.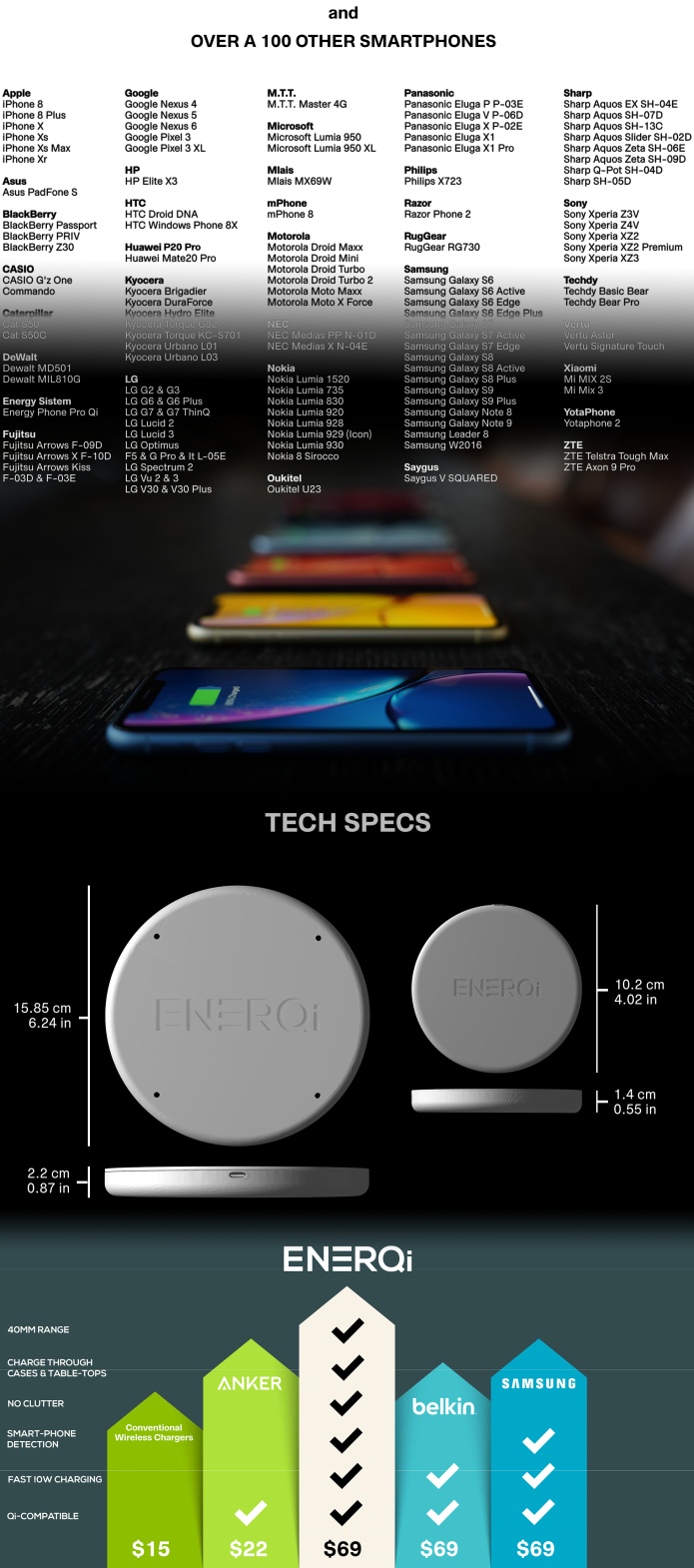 ENERQi brings 3-years of research and development into one gadget including smart-phone and metal detection, auto-shutoff, auto-sleep mode, an eco-cooling design, and is the first and only Qi wireless charger that offers both loose & tightly coupled multi-coils that offer inductive magnetic resonance wireless charging at up to 40 millimeters [1.57 inches] with ENERQi nano offering a range of 15 millimeters [0.59 inches].