THE CHALLENGE:
Today's beauty products are complicated, oversold and often wasteful by design. To change that, we're starting SKINSAPIENS, a tribe for the skin-wise.
We only have one business plan:
To make great natural skin care products with as few ingredients as possible, that have a positive effect on the environment.
OUR SOLUTION:
We're starting with nothing
And we want to keep it that way.
/ Nothing hidden
/ Nothing wasteful
/ Nothing oversold
We've teamed up with an expert laboratory in Sweden to create something unique. These guys are sustainability champs. Together, we've made the kind of product we wish we could find in stores today.
Over the past 18 months, we've designed, created, tested and improved our first range of natural & vegan skincare. Each product does the job on the label with just a handful of ingredients.
The result? 6 totally new product formulae (3 for babies and 3 for grown-ups), to help clean, care and protect sensitive skin.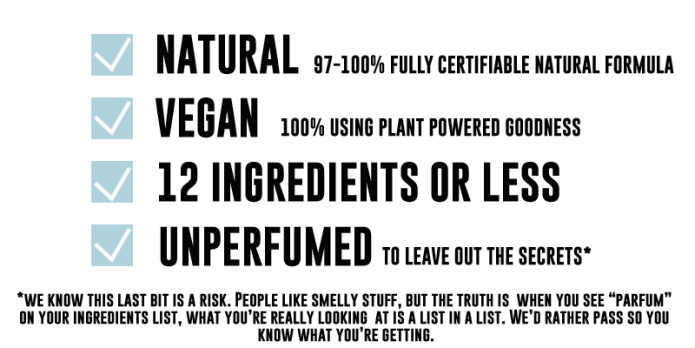 Finally, because we don't think anything else would be good enough, all of our products are dermatologically tested (on real people with sensitive skin)
Ingredients are sustainably sourced (exclusively purchased from audited farms) and packaging is made from the highest possible recycled content (whether from recycled plastic bottles, tubes or paper).
EXCLUSIVE TO INDIEGOGO:
We're now ready to welcome you into the SKINSAPIENS tribe.
We've split our products into two sets.
The good news is that every product is suitable for ALL  skin types, even sensitive. All ages. All genders.
/ Set 1: for Grown-up Sapiens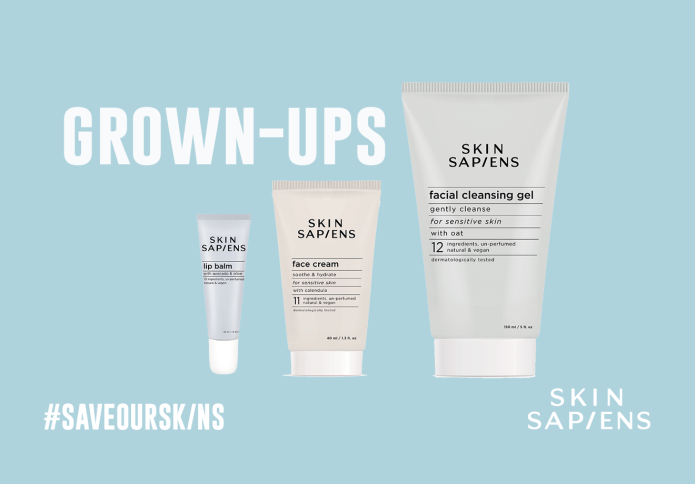 Face Care – to help clean, nourish and hydrate adult's skin
/ Set 2: for Little Sapiens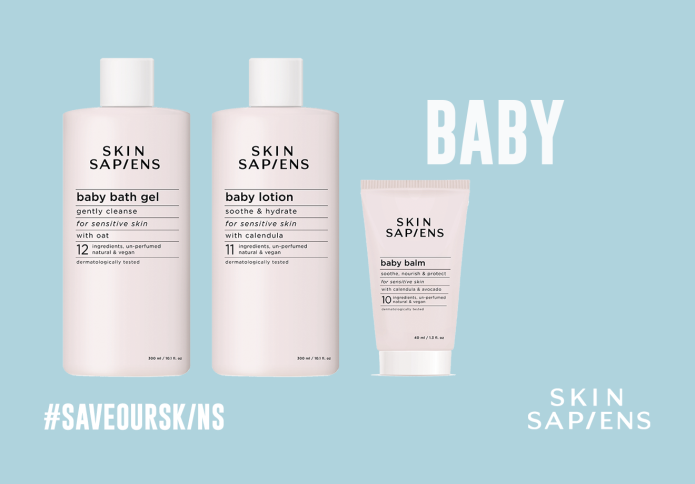 Body Care – to help clean, nourish and protect baby's skin
Available for pre-order for a limited time only, and exclusively via Indiegogo, you can order one of our product sets now.  Quite simply, we can't get this off the ground without you. So, as a thank you for being part of the journey, all pre-orders will be sold at a special, pre-launch price.
We'll throw in a little gift with every set too.
CHOOSE THE BEST PACK TO SUIT YOU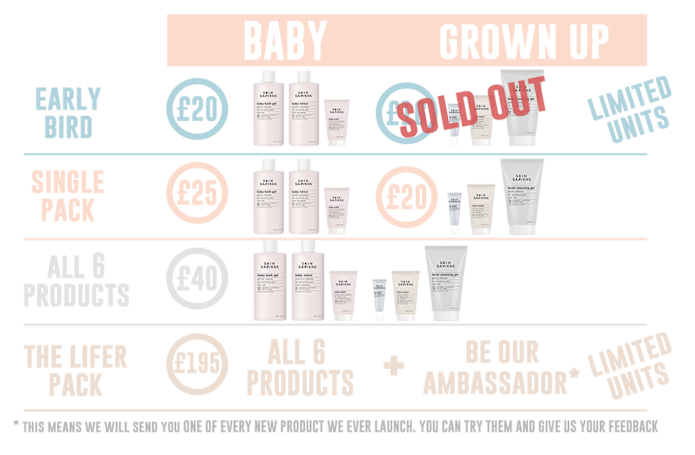 POSTAGE
We ship worldwide but your products won't always travel the world. To keep the price you pay fair, we haven't included postage in the above pack price. Instead, we've broken down the additional postage costs, so they're specific to where you live. Your product will be shipped via tracked delivery from either London or Madrid. The closer you live to either of those cities, the lower the delivery cost.
SKIN SAPIENS LIFER – THIS IS SERIOUS STUFF.
As a one-off, we're inviting up to 50 people to become the heart that beats the tribe. In return for your belief in us, every lifer will get
Each of our 6 launch products
Every single product we ever launch, now or in the future, for free. *P&P included to European countries. P&P payable to the rest of the world.
Every product pledge is fully refundable. If you aren't satisfied with the product, we'll give you your money back, less PnP. So you can try our product, risk-free.
SO, WHAT DO I GET FOR MY PLEDGE?
For your pledge, you'll get three or six (depending on the pack you choose) of our products and if we hit our target we'll include a  gift inside.
If you want to order multiple sets you can do that too.
To keep things circular, all of your products will be packed in a sustainable shipping box too!
Want to know more about the products included in your pack?
/FOR LITTLE SAPIENS



/FOR GROWN-UPS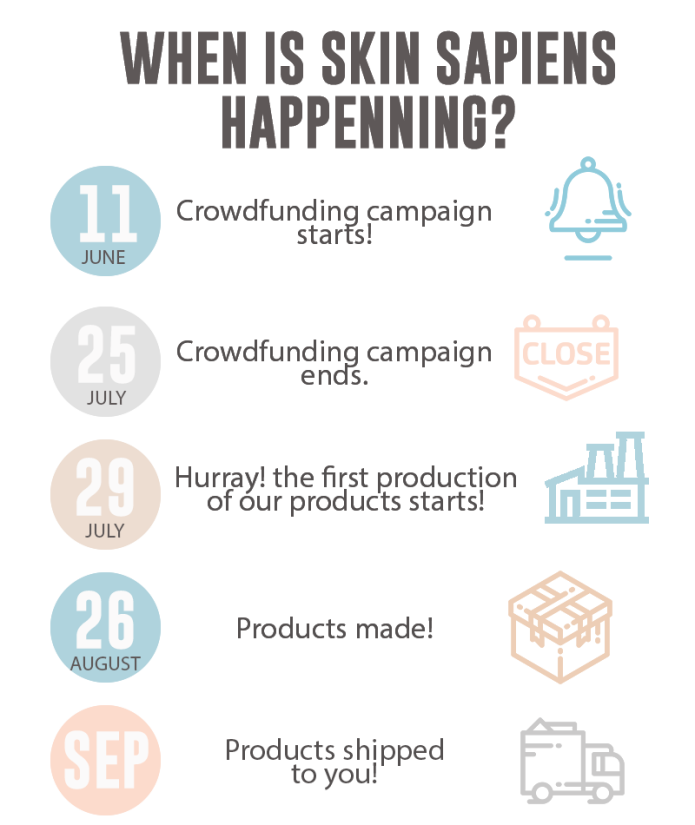 Got a burning question which isn't covered in our FAQs?
Hats off to your inquisitive self! Get in touch and we'll get back to you right away.
WHAT COMES NEXT?
We need 6K GBP to help finance our first batch, but we plan to go even further… If we reach our goal these would be the next steps in our campaign!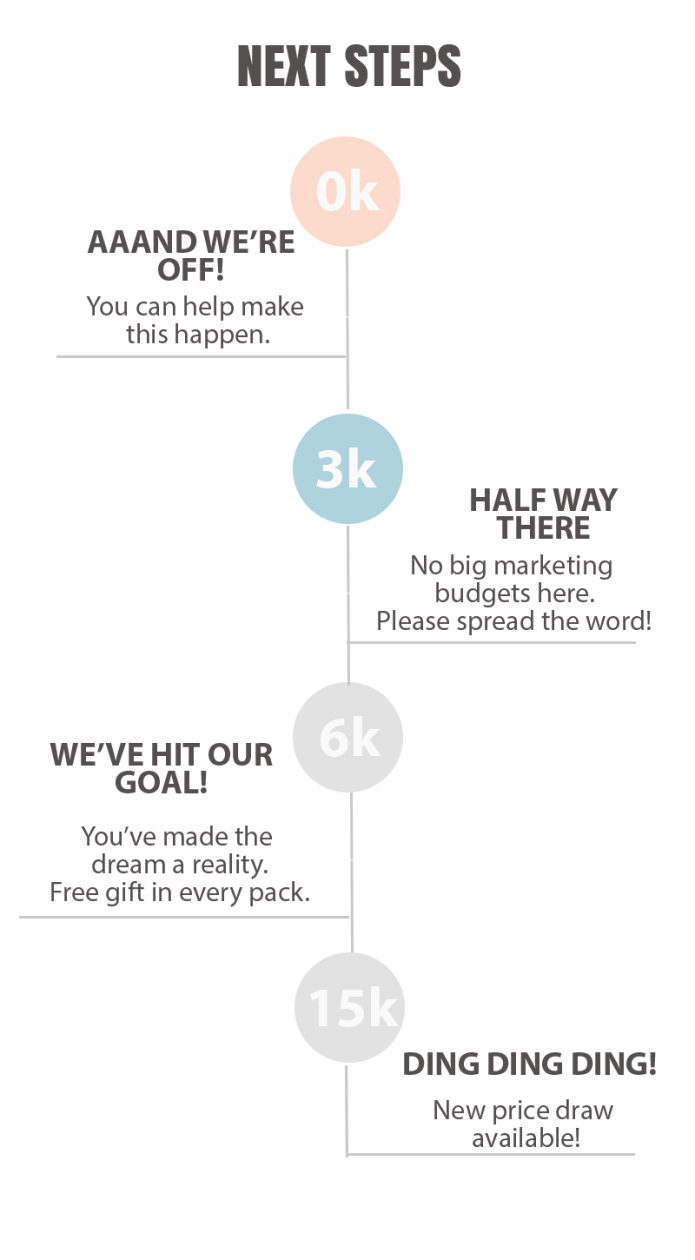 GET YOURS NOW
We believe in change.
We believe in nature.
Most of all, we believe in transparency.
It's time to take back control.
Join the movement for better skin and planet.
See you on the other side!
James, Alex and the team