Oh! Stim grew from the idea behind the published research from a study at the University of Michigan. Once we had the idea in mind, we began early prototyping and were able to conduct a small internal study with similar results.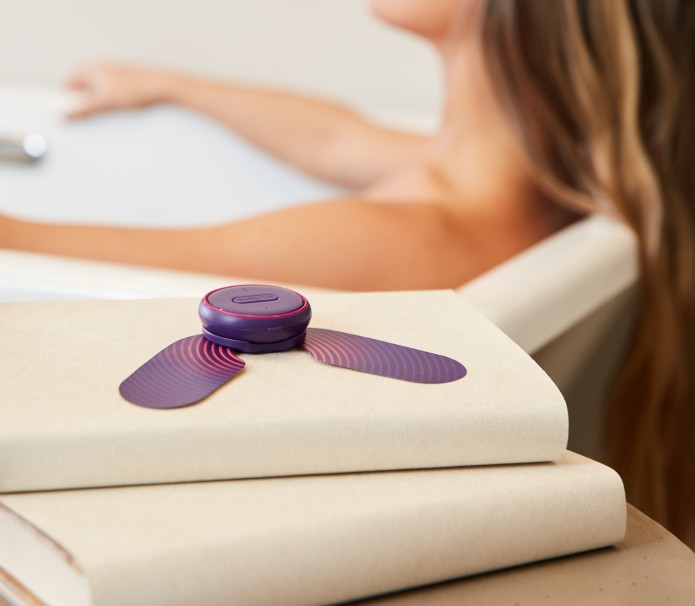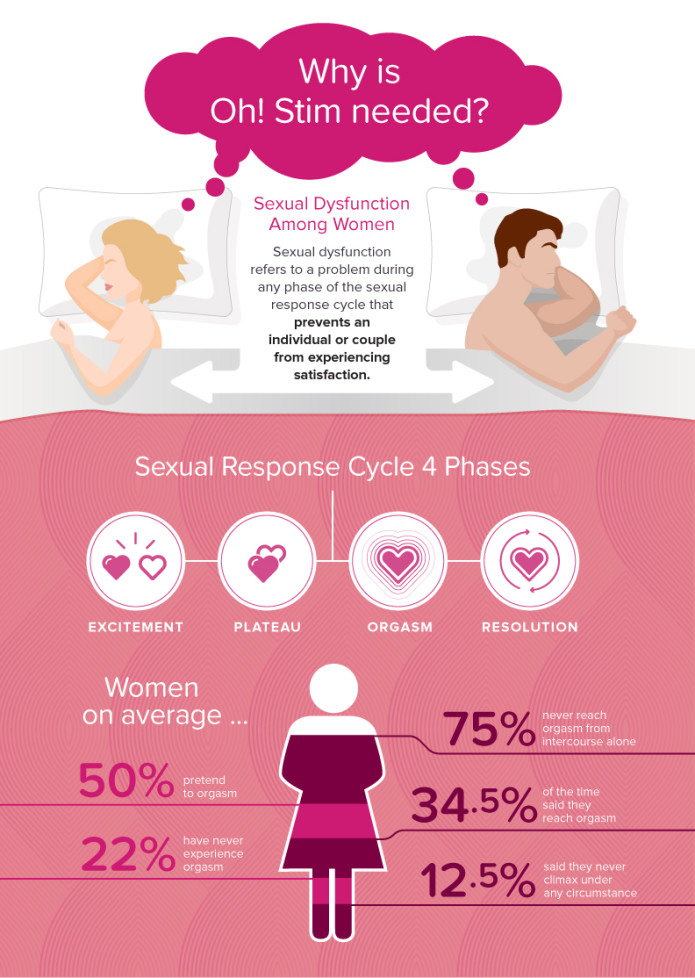 Sexual dysfunction is a common issue among women and other vagina-having folks, but it is not often openly discussed. Issues with satisfaction and desire, without the clinical categorization are even more common. The inability to become aroused affects many people.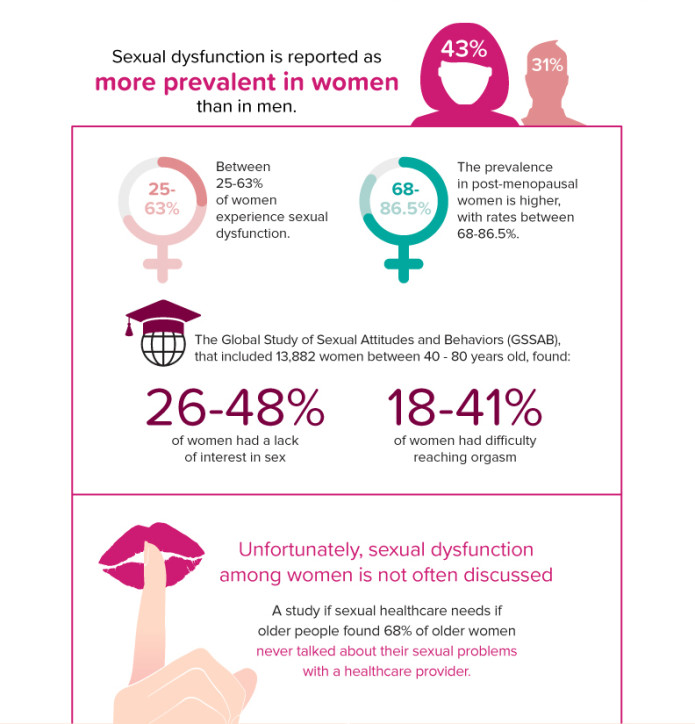 Sexual satisfaction goes beyond just orgasm. The entire experience can be impacted by many factors, some physical and some mental.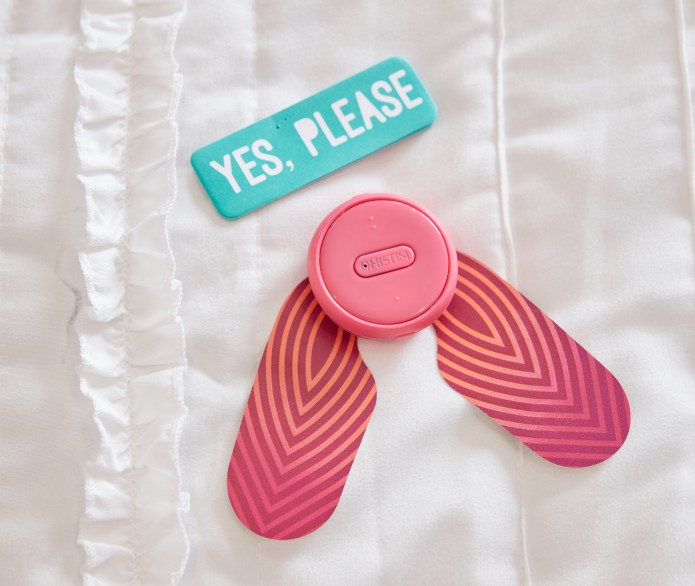 Many solutions designed to address these issues are focused on either how it can be improved in a physical way that may make sex more comfortable or enjoyable for partners, but aren't necessarily as focused on improving arousal or desire.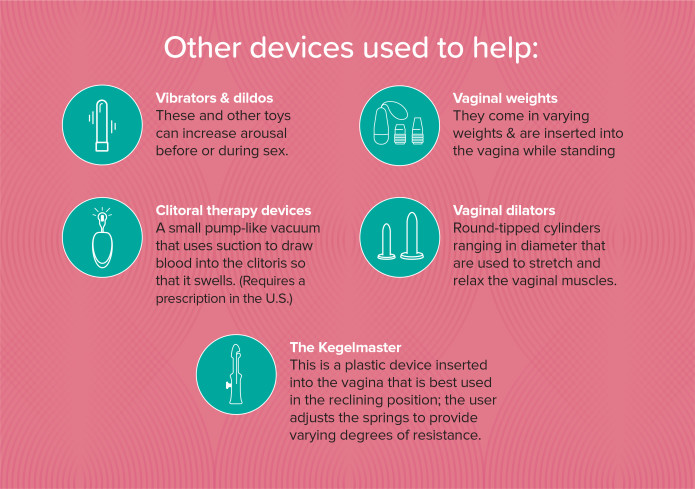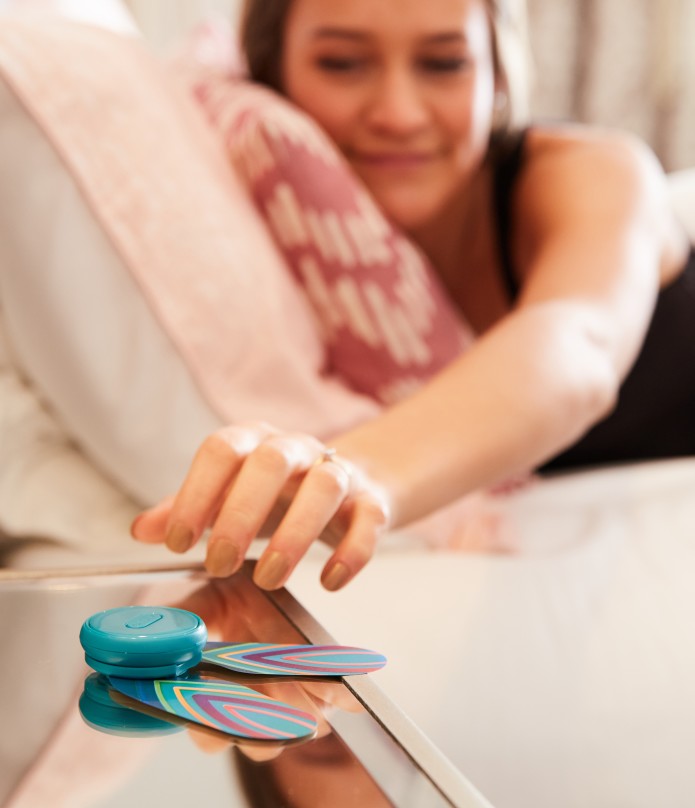 With the Oh! Stim, we were looking to address these issues in a new way – daily application of neuromodulation to stimulate the nerves and revive desire. Oh! Stim is NOT a sex toy, it is a technology used outside of sexual activity to increase the entire sexual experience.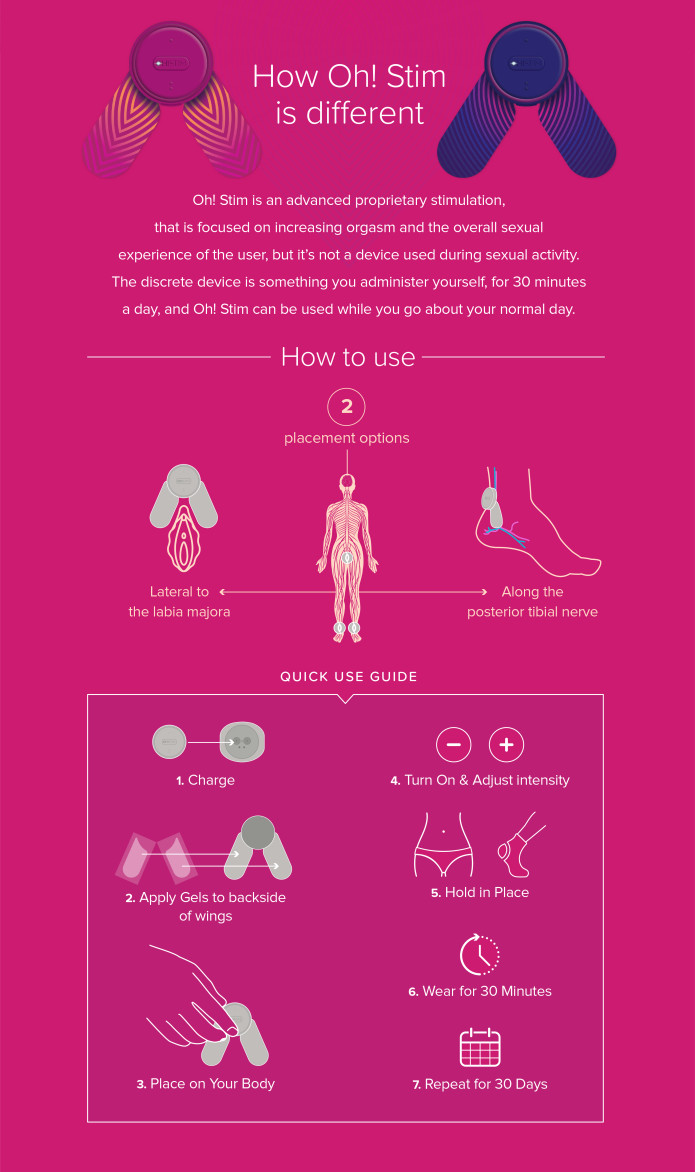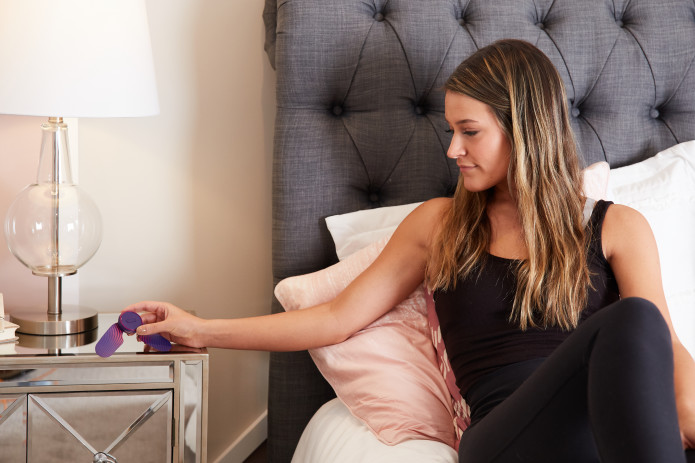 So what exactly does the Oh! Stim do? The device sends gentle electrical impulses which elicit a sensory stimulation to the body's nervous system. The stimulation helps to "wake up" the body's response and leads to the increase in sexual arousal. While we can't guarantee that the Oh! Stim will result in reaching orgasm for everyone, our studies have shown that the overall sexual experience for users has improved after the 30 day period.