Overview
EarFun Free is a pair of True Wireless Earbuds that integrates all of the latest mobile audio techs.
● Snug Fit Ergonomic Design & Comfortable Fit
● Instant Pairing & Stable Bluetooth Connection
● 6mm Graphene Driver for Superior Sound
● 30-Hours Uninterrupted Play Time
● Advanced Wireless Charging
● Noise Canceling Hands-Free Calls
● Environmentally Friendly
● Intelligent Voice Assistant



EarFun Free is a pair of True Wireless EarBuds that integrates all of the latest mobile audio technologies to deliver incredible sound and an unforgettable "EarFun" experience.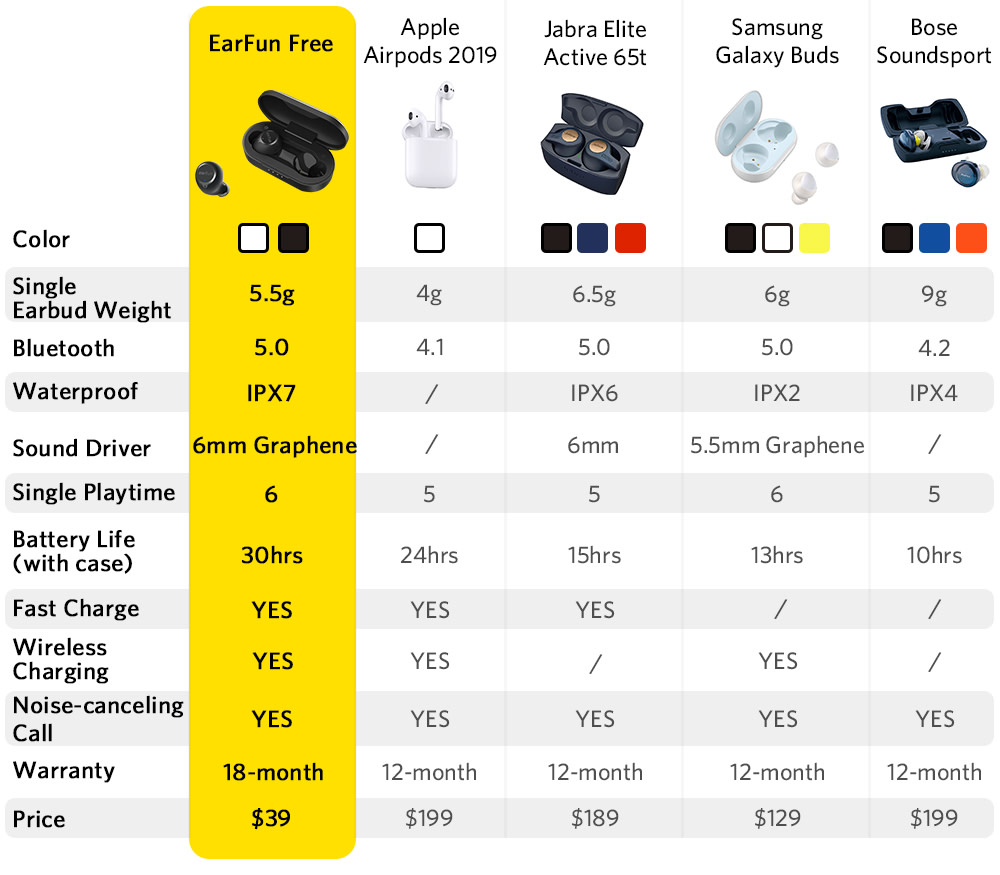 EarFun Free will remain secure when you're on-the-run, working out, or even playing paraglider! It has an ergonomic design that can perfectly fit in every unique ear shape.
We dedicated 240 days to researches with 3D printing and modeling tests, analyzed against thousands of human ear shapes. So in terms of comfort level, EarFun Free Earbuds are second to none.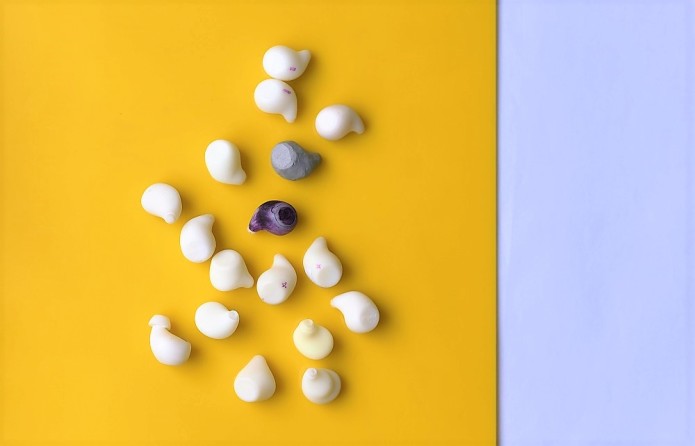 Never worry about losses of earbuds no matter the case they're in is closed or opened. EarFun Free's magnetic tech creates a rock steady fit and attracts the earbuds to the case when they are near to it.



The most frustrating part of wireless devices is that constant stopping to reset and reconnect is a pain when connection issues occur. To eliminate this hassle, we concentrated R & D on creating a super stable, worry-free connection.

EarFun Free is powered by the most advanced Bluetooth 5.0 protocolwhich dramatically enhances the stability and connection of the earbuds. After a one-time setup, the earbuds will automatically turn on and pair with your smart device. Just open the case and wear them,  EarFun Free works flawlessly within a range of 15 Meters (49 Feet).



Take EarFun Free with you even when kayaking or surfing! EarFun Free is protected by the Innovative SweatShied Technology. We developed this unique technology that hermetically seals the internal circuitry so EarFun Free will keep every single bead of sweat on the outside where it belongs.

Most of the "waterproof earbuds" on the market use the nano-coating method to resist water. However, the coating is easily corroded after only 1-3 months usage. On the contrary, EarFun Free's SweatShield Technology is immune to corrosive sweat as well as water.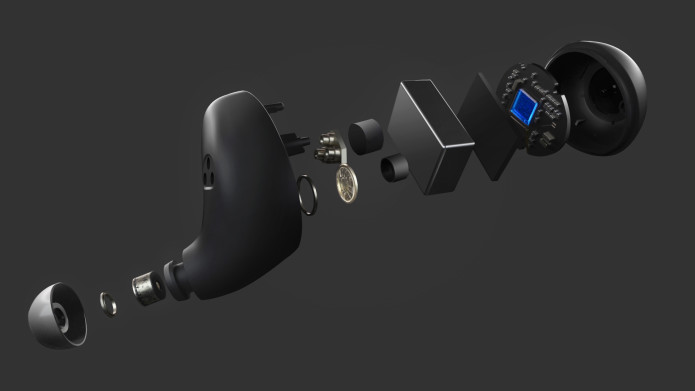 Graphene is an incredibly strong and lightweight latticed carbon super-material that has incredible electrical conductivity. These unique properties make it the perfect material for compact audio drivers. They use less power than traditional drivers to produce better sound in smaller packages efficiently. Compared to non-graphene drivers, they are more accurately reproducing sound with more clarity, separation, and details. The graphene driver in EarFun Free delivers sound on par with larger more expensive speakers without the bulk or expense.



No wires, no worries. Power up your EarFun Free by simply placing the charging case on the wireless charging pad. If you already have a Qi charging pad, you can use it to juice up EarFun Free as well.



To provide over 4000-hours standby time, EarFun Free particularly designed the circuit with exceptionally low-power consumption and equipped with the high-quality lithium battery from VDL. More than 4000 hours which is about 6 months of standby time and with the current lower than 50 μA, EarFun Free is now 10 times the standby time of competitors. It undoubtedly renders EarFun Free the longest standby true wireless earbuds!


Voice command makes it more convenient control of EarFun Free. You can easily access your voice assistant to make a phone call, choose your music and more. Using this process, you don't even need to take your phone out of your pocket or touch it.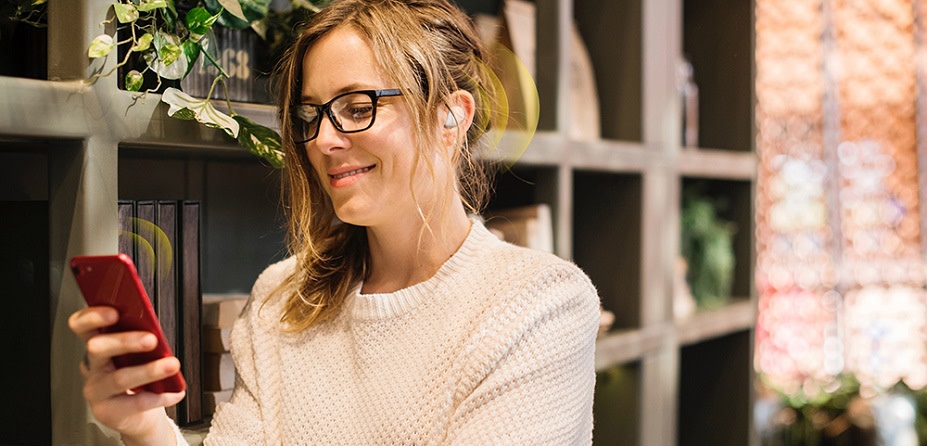 Built-in MEMS microphone with noise cancellation assures your crystal-clear hands-free call in noisy circumstances.

Many earbuds suffer from imprecise touch control that can result in false signals that interrupt your listening experience or accidentally hang up a call. It can also be difficult to exert control when working out. EarFun solves this problem with a special control button that triggers command with only 80g of force, about half of the pressure needed by typical earbuds. The result is smooth and accurate control changes only when you want them.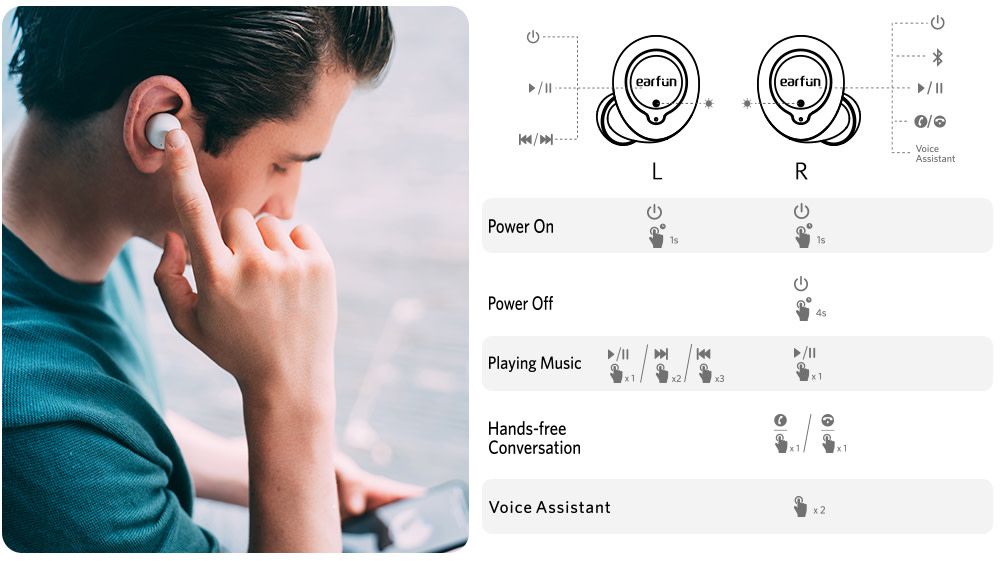 Matte Finish
Say Goodbye to annoying fingerprints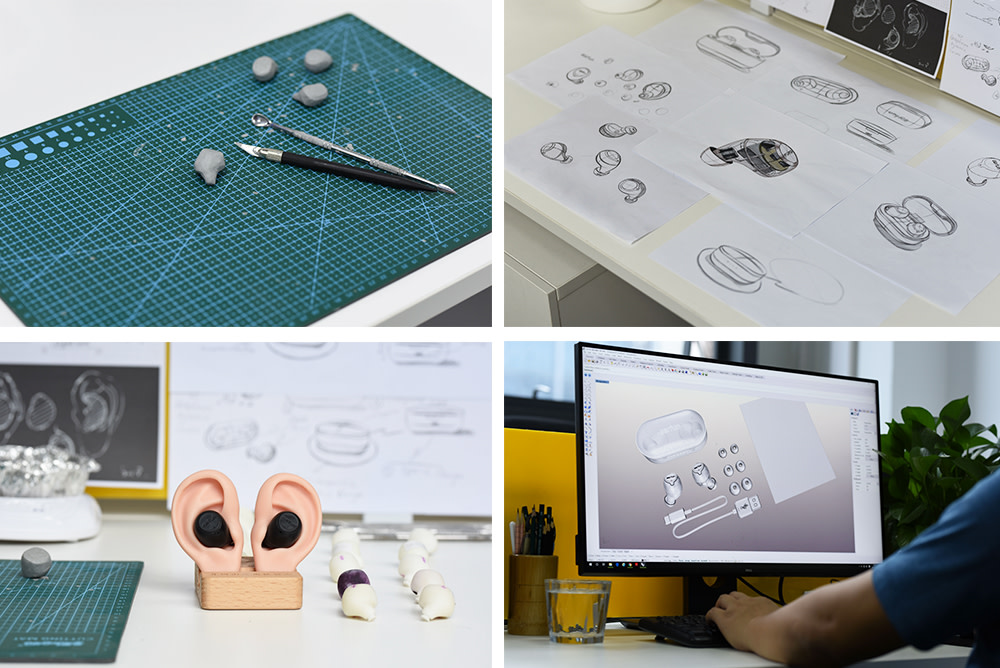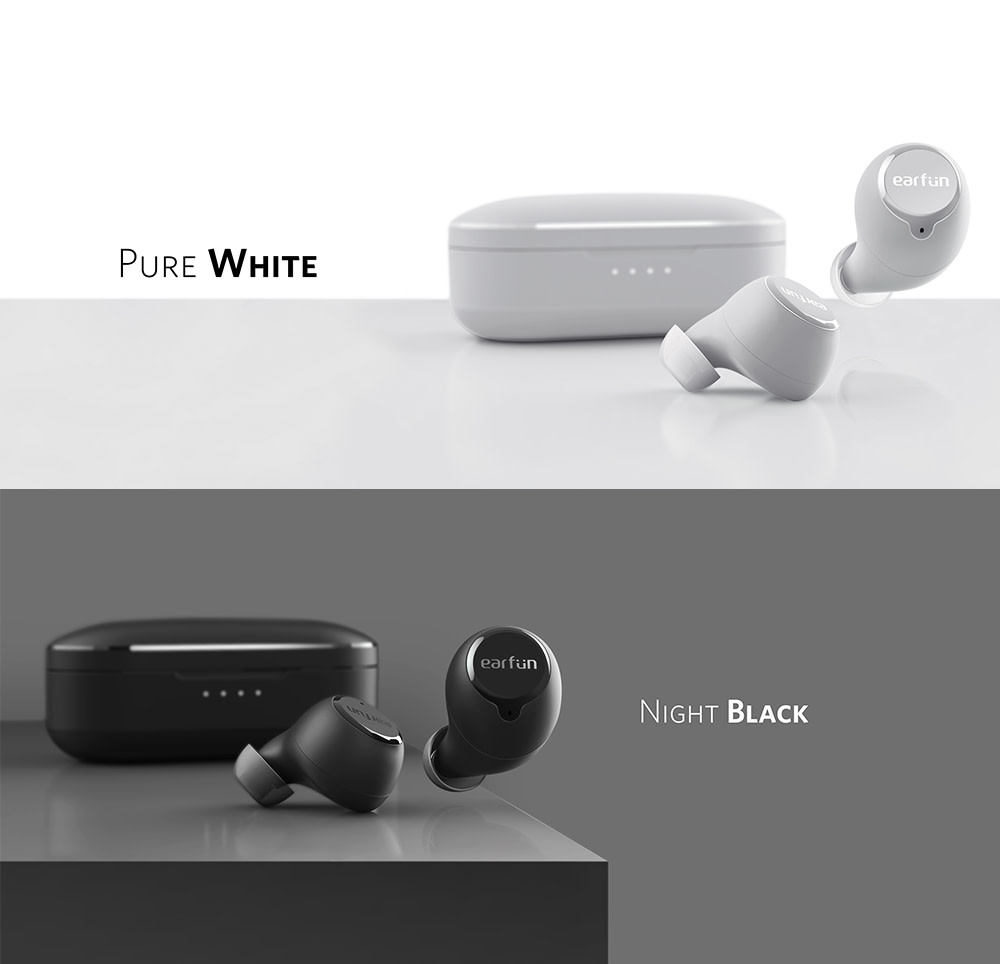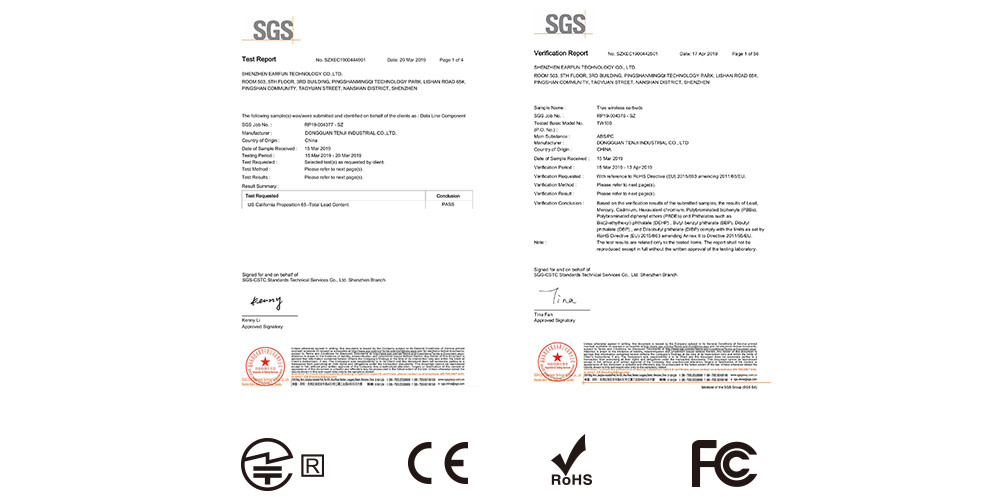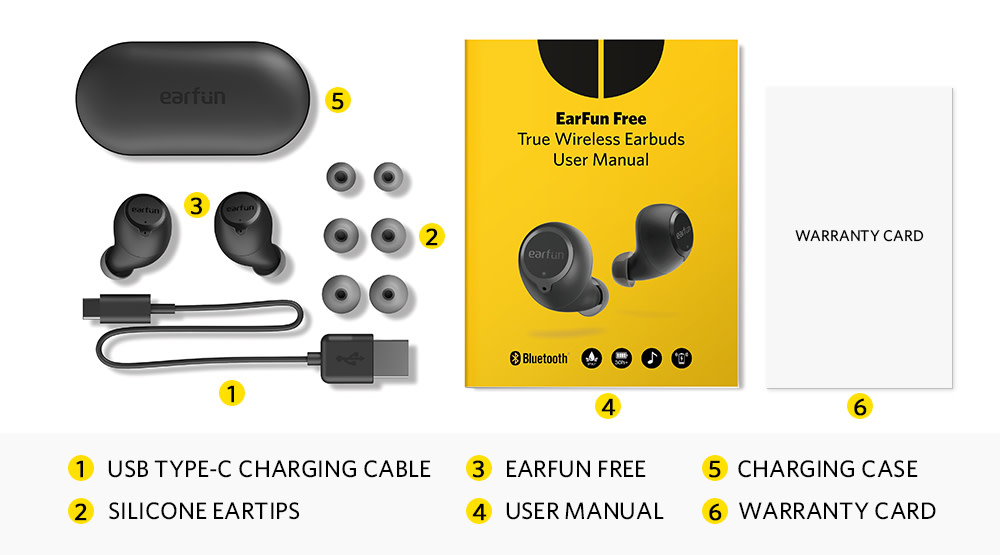 We've started mass production of black color in early May, so we're very likely to ship out these black color at the end of May. For the white color, we will start the mass production in June, and these will be shipped within June.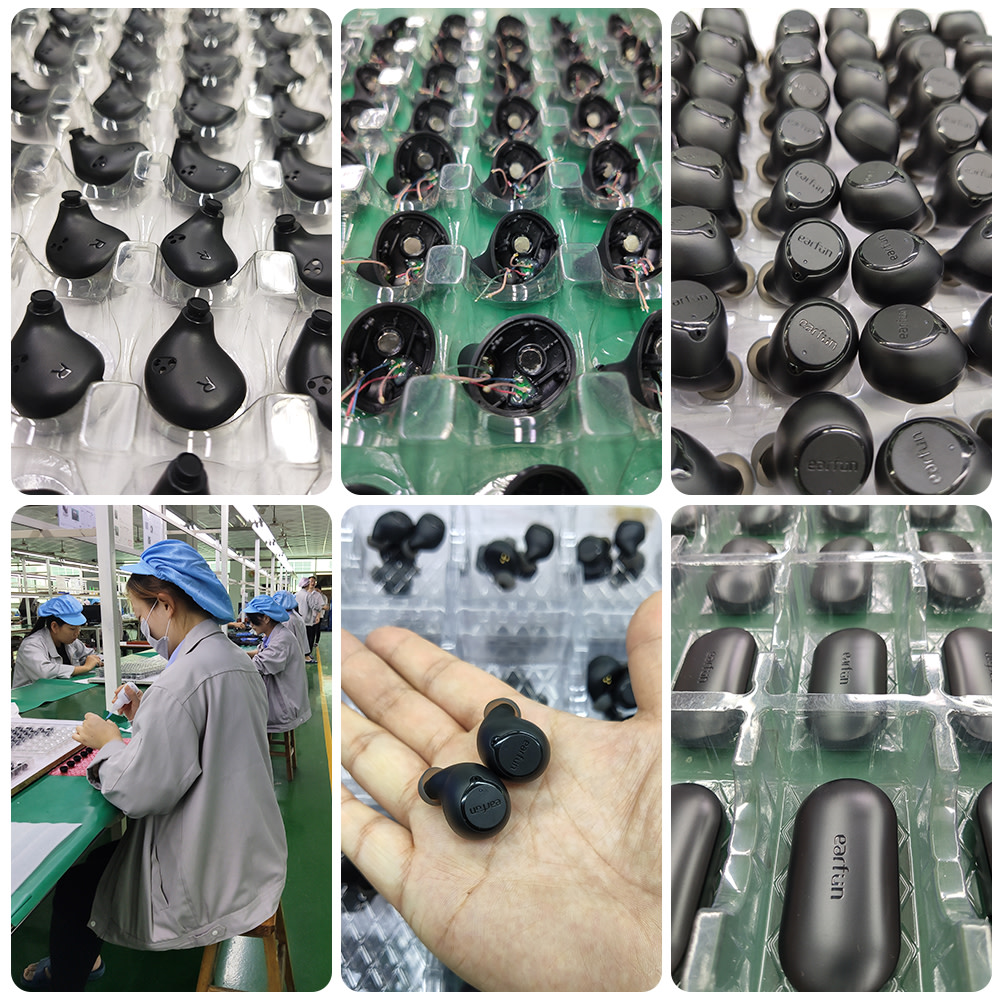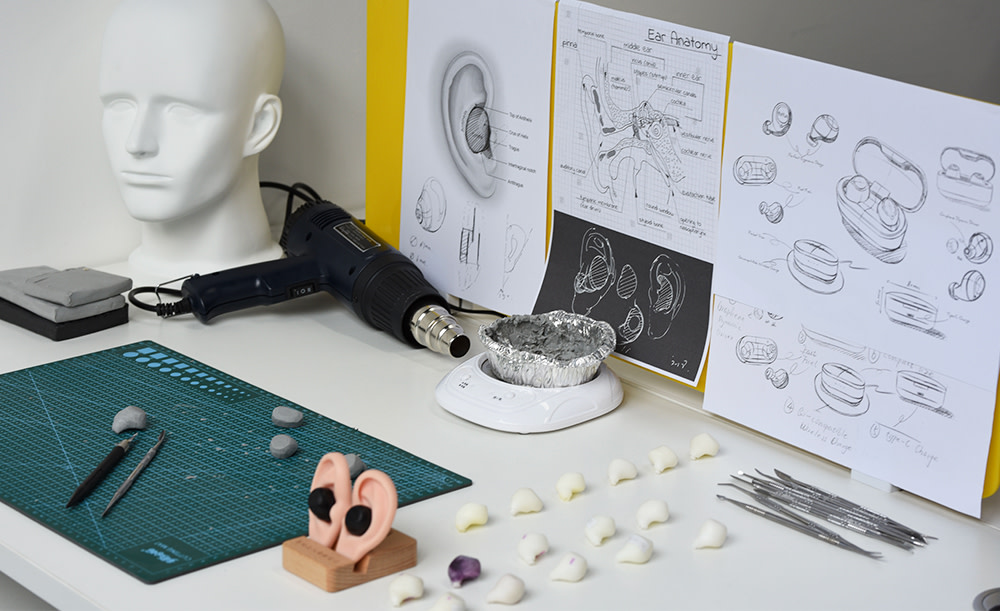 EarFun was established in 2018 by an experienced group of industrial designers, acoustic engineers and music enthusiasts who shared the goal of creating next-generation wireless audio devices. The EarFun team is driven by a passion for music and a commitment to delivering solutions that use the latest technology to improve sound for audio products.
To bring our vision for creating the ultimate true wireless earbuds to reality, our team has dedicated the past year to every aspect of the product from design to delivery to ensure a great end-to-end experience for their loyal customers.
EarFun believes that technology can enhance modern lifestyles and seamlessly fit within the fabric of our lives.