Bluesmart created the world's first smart luggage. Now we're back again with our second generation. Not one, but four products: a Cabin, a Check, a Laptop Bag and a Passport Pouch. All connected to our app and featuring location tracking, superchargers, digital locking, weight sensors and much more.
A deep dive into each product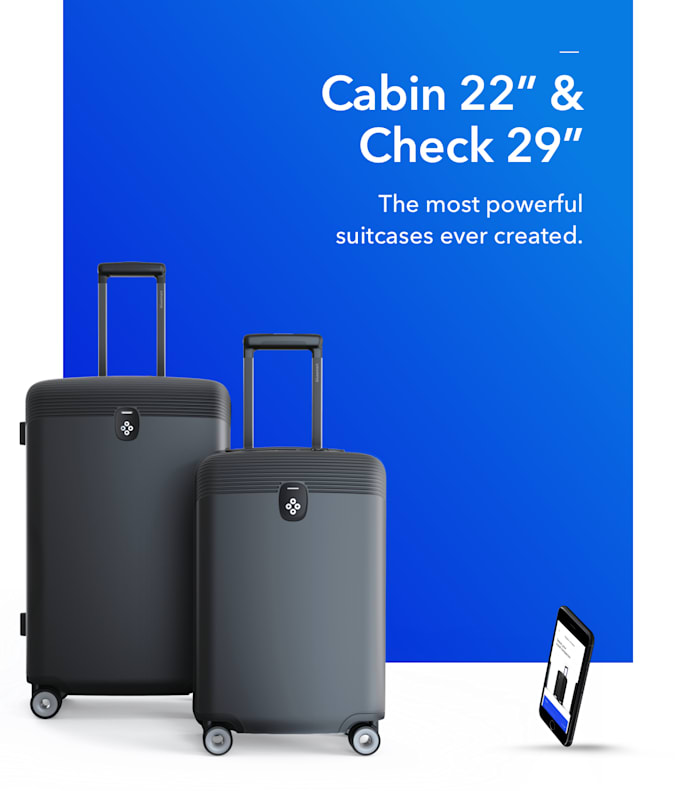 The Bluesmart Series 2 suitcases are a pair of strong bags, made with world-class materials, and featuring the latest version of our technology.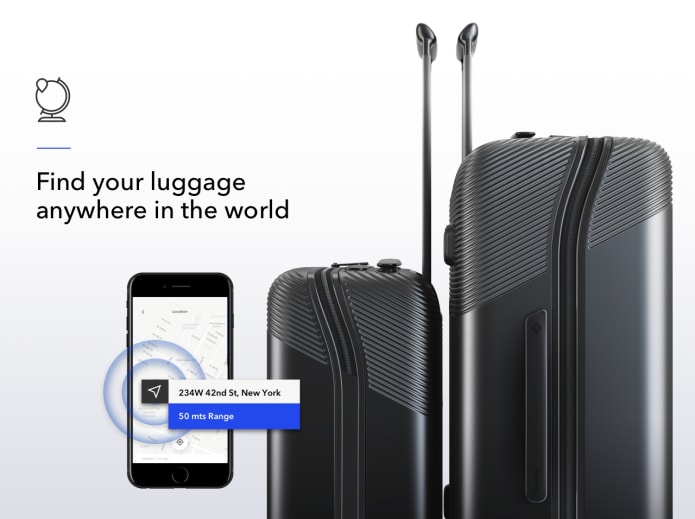 With 3G+GPS technology, you can track the location of your bags anywhere in the world with a cellular connection, for free.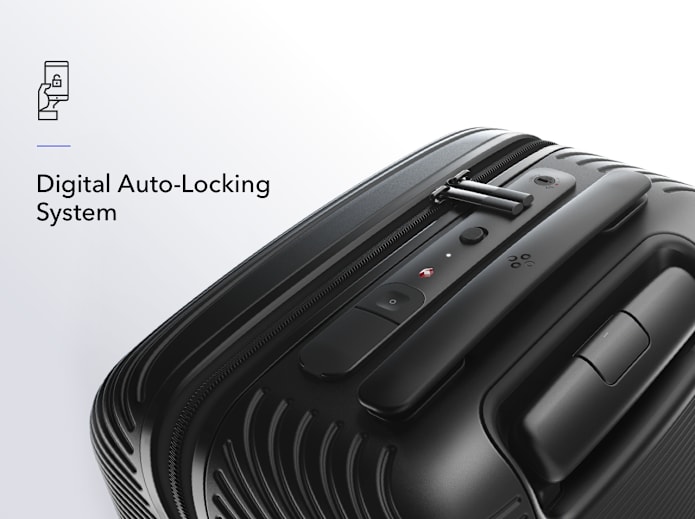 Lock and unlock your suitcase from your phone with a remote digital lock system. Travel with peace of mind, knowing your bags will automatically lock as soon as they are away from you.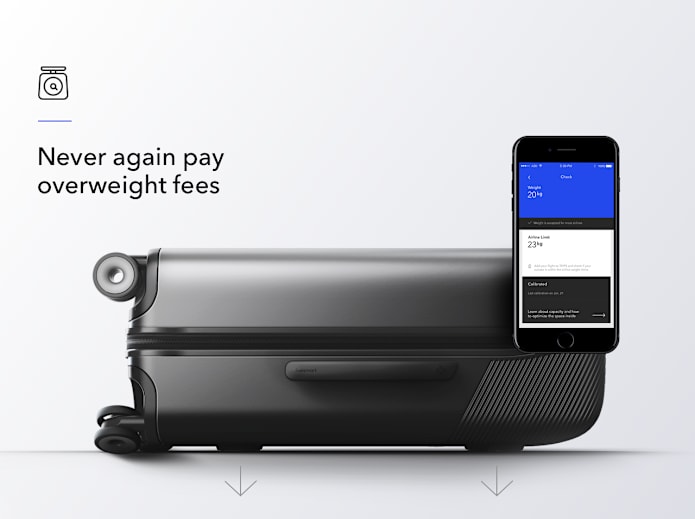 Leave your Check suitcase on the floor, and the four built-in weight sensors will inform you its weight while you pack. They also sync with your airline to make sure that you don't have to pay baggage fees.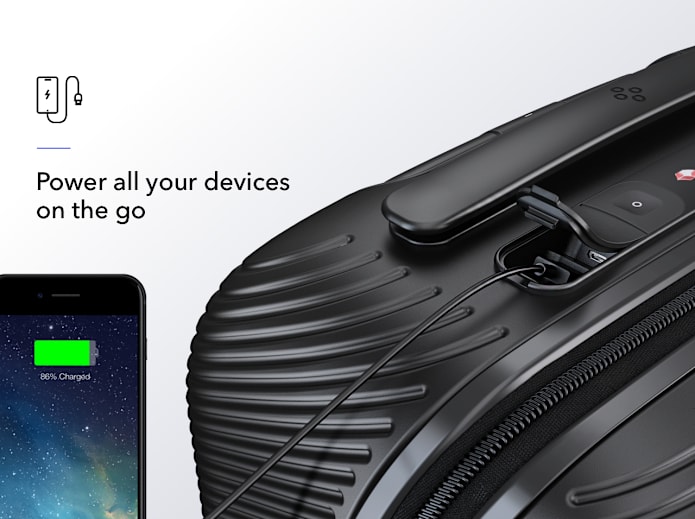 The new Cabin now features supercharging capabilities. You can even power the newest gen laptops. It also charges faster, reaching 100% charge in only 2.5 hours, and lasts up to 30 days.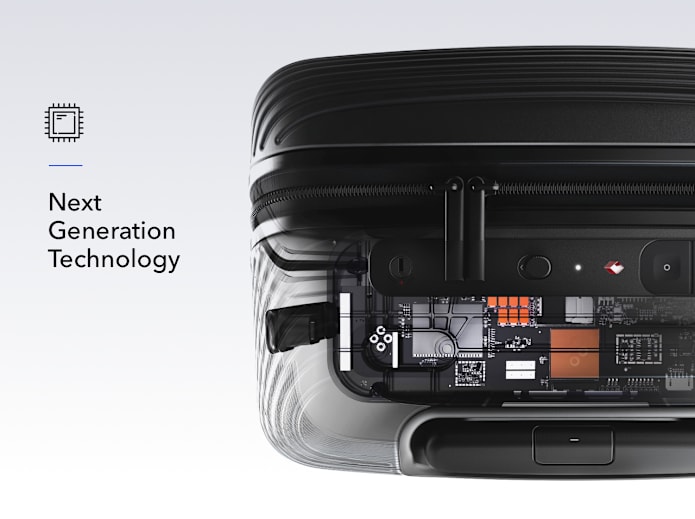 We have upgraded our operating system and every single component of our electronics, achieving faster processing, enhanced connectivity, improved software performance and maximum battery capacity.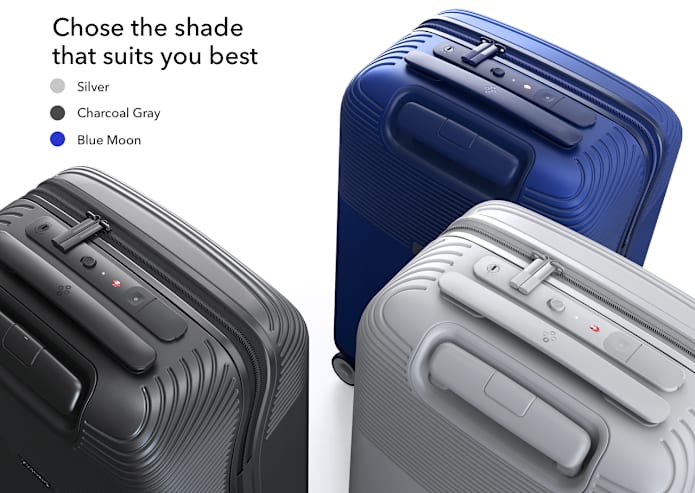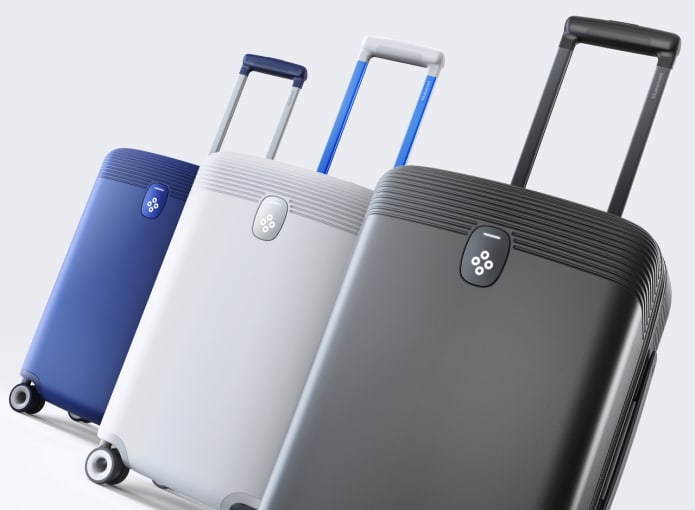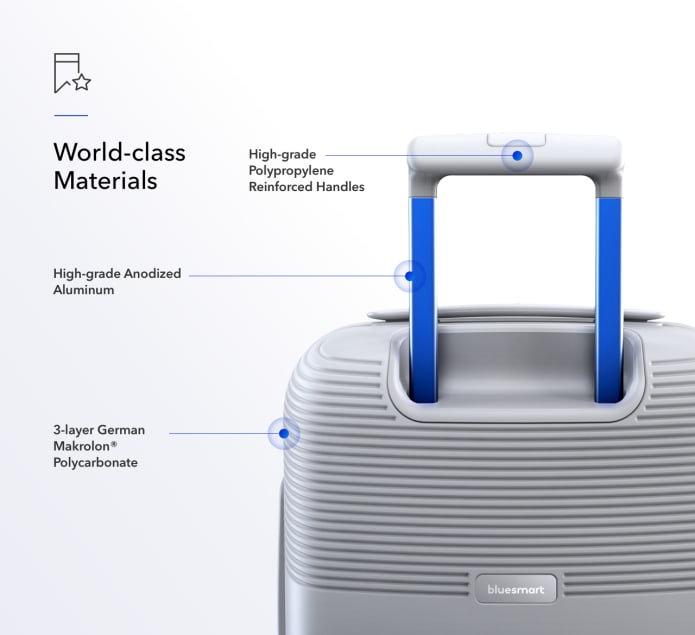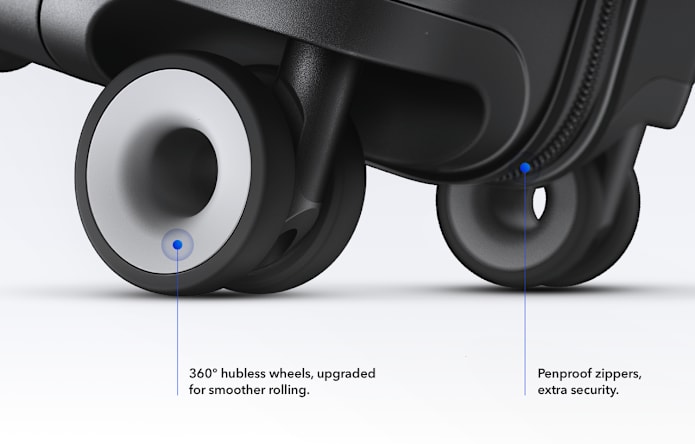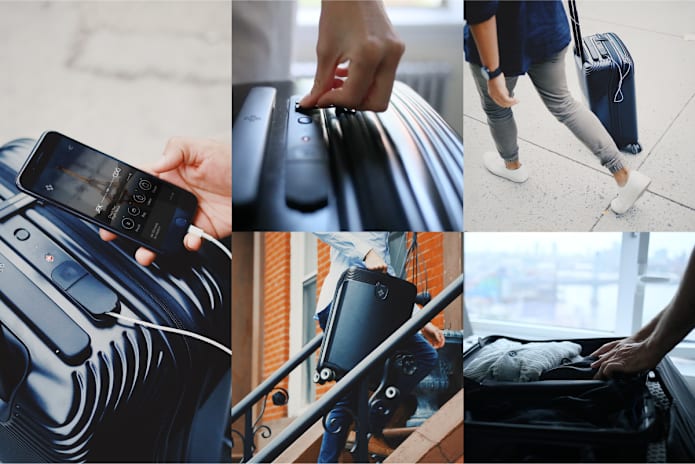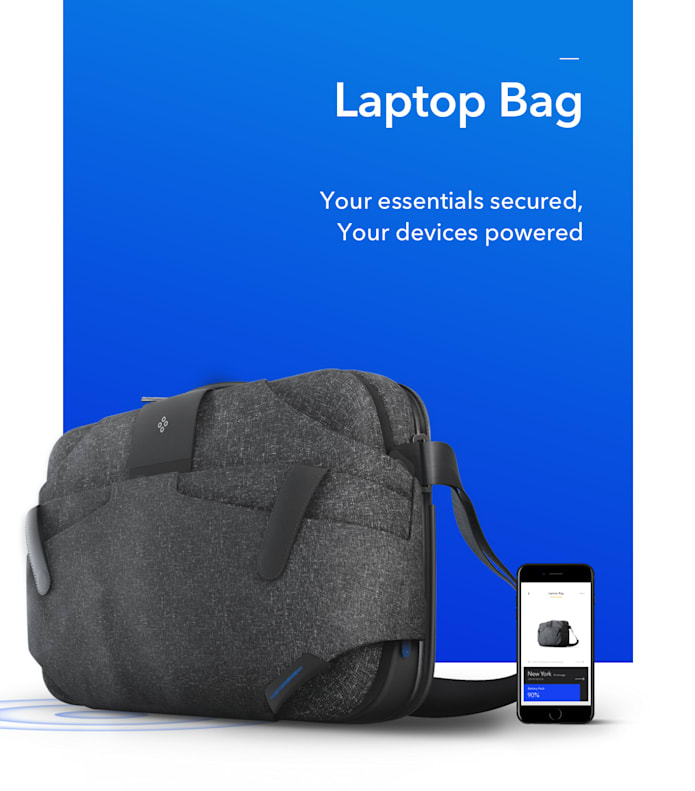 Bluesmart's Series 2 Laptop Bag is an elegant, high-quality, functional smart bag that tracks itself and charges all your devices, including laptops. The perfect companion for your business trip and your active, everyday lifestyle.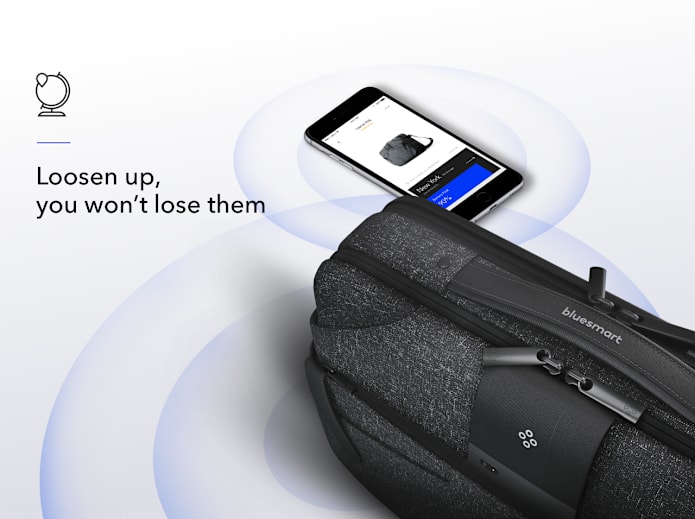 Thanks to the built-in Bluetooth tracker, the Bluesmart Laptop Bag will notify you if you leave it behind and report the last location if you lose it.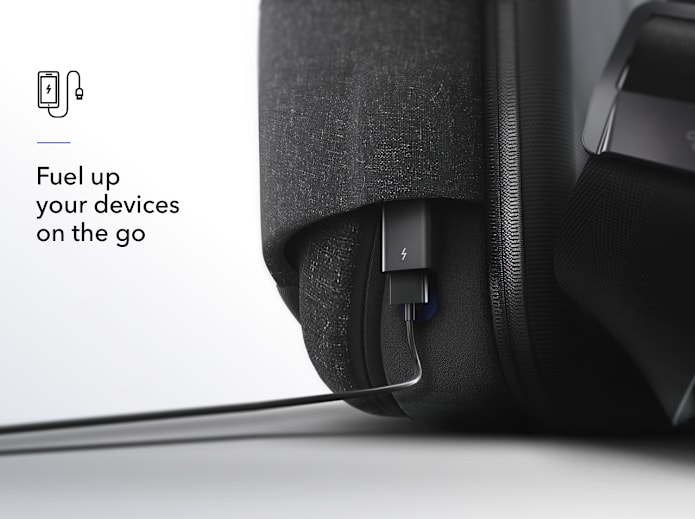 Thanks to a powerful, removable battery pack you'll be able to recharge all your devices, including your laptop. With 2 USB ports you can charge two devices simultaneously.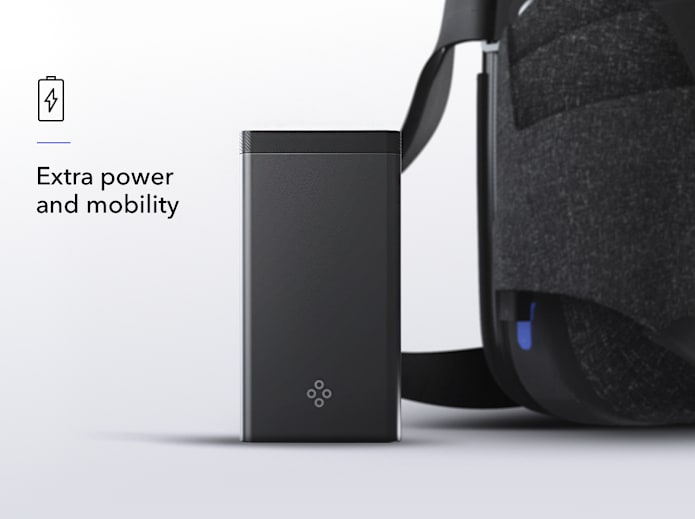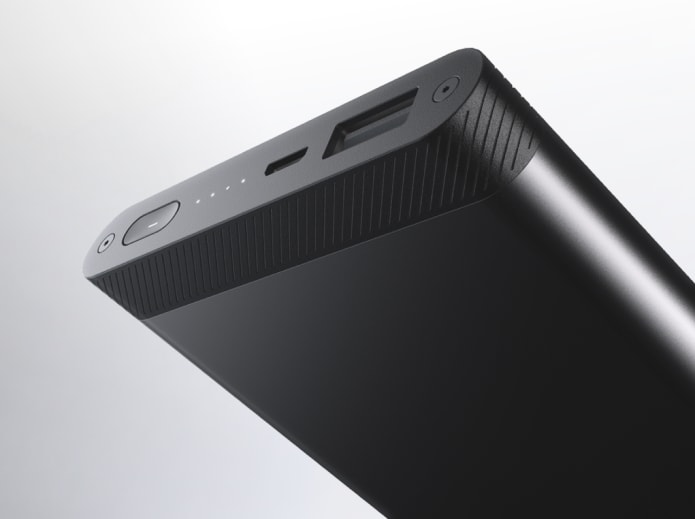 Super fast charge. Reaches 100% charge in just 2.5 hrs. The power bank is removable for convenience upon charging, and to walk and charge your phone, when your bag is away.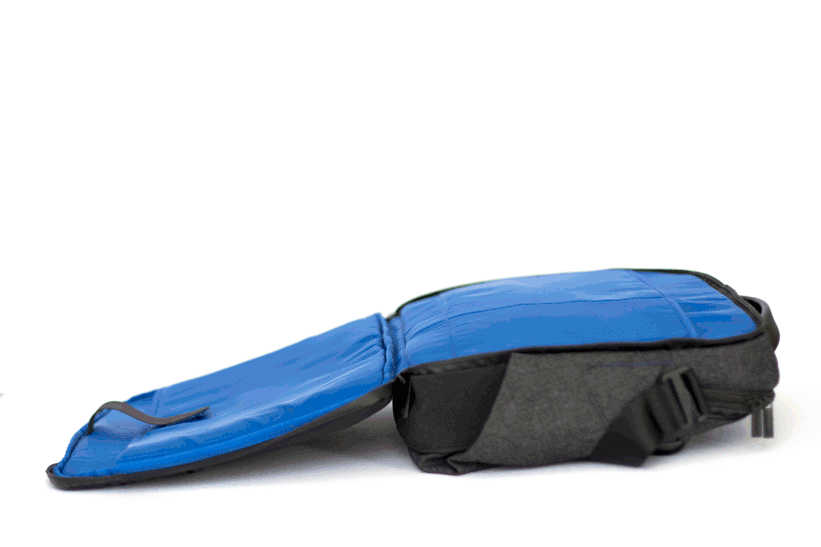 Breeze through airport security
Forget about removing your laptop on TSA checkpoints. The laptop bag opens 180 degrees flat, so there's no interference with TSA scanners, and you don't need to take everything out.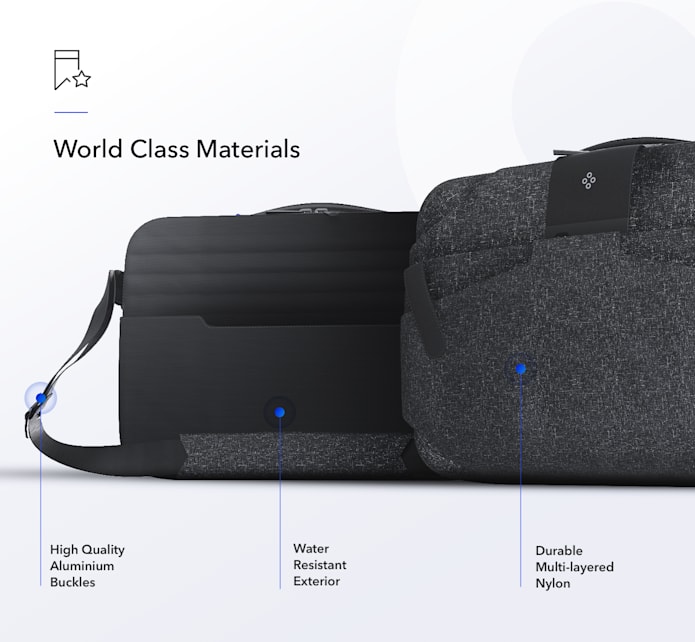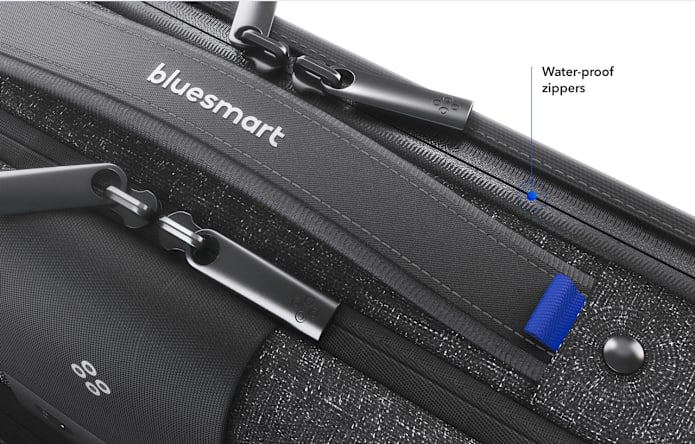 Nothing's worse than forgetting your passport. The Series 2 Passport Pouch will let you know if you are leaving it behind and will allow you to trace the last known location of your passport before it gets lost.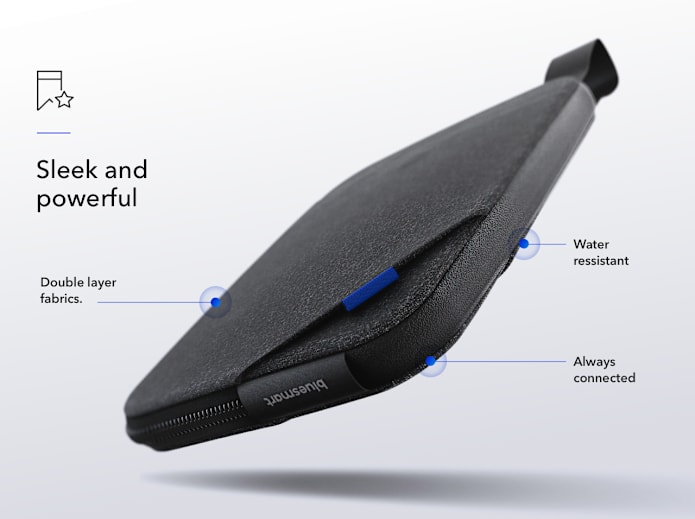 Built with water-resistant materials, unbreakable zippers and RFID blocker, the Passport Pouch is the perfect accessory to protect all your travel essentials.

Bluesmart Series 2 App:
Your next travel hub.
At the core of the Series 2 System is the Bluesmart App (available for iOS and Android). All the products connect to the app to control and track them. We harness your travel data and connect to airlines data to provide you with essential information for your trip.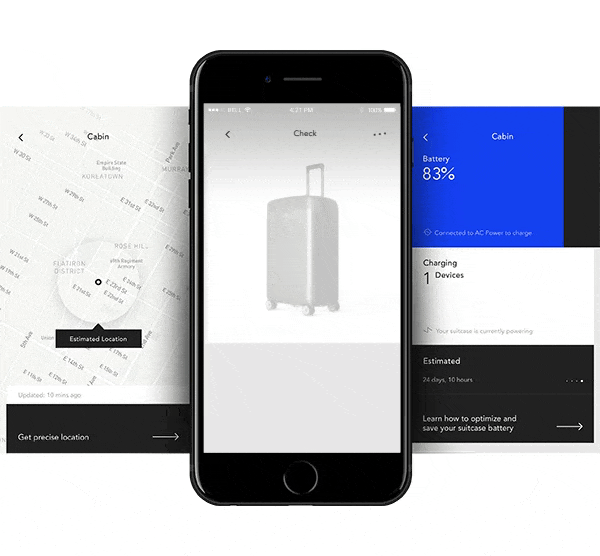 Connect to your smart travel products to know their location at all times, get notified if you leave them behind, know the level of the batteries and more.

Connect to your travel itineraries and get key information and smart alerts about your upcoming trip, such as departure time, gate, time changes and more.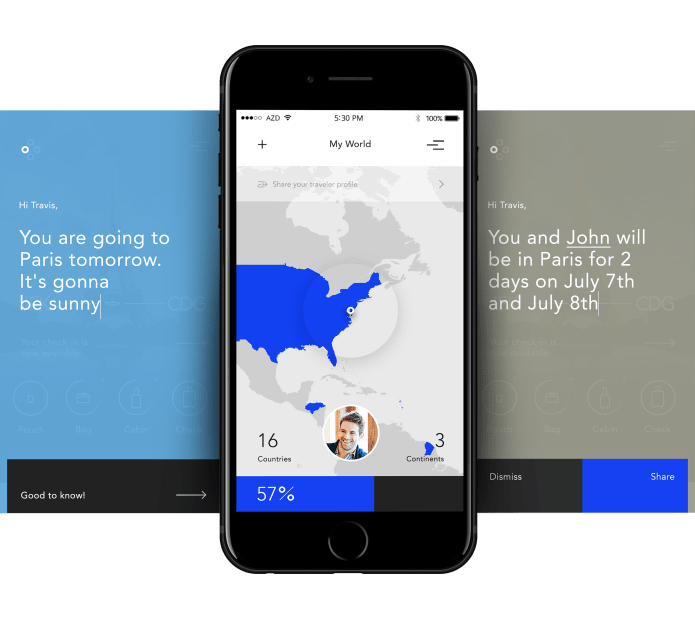 What our customers say about us: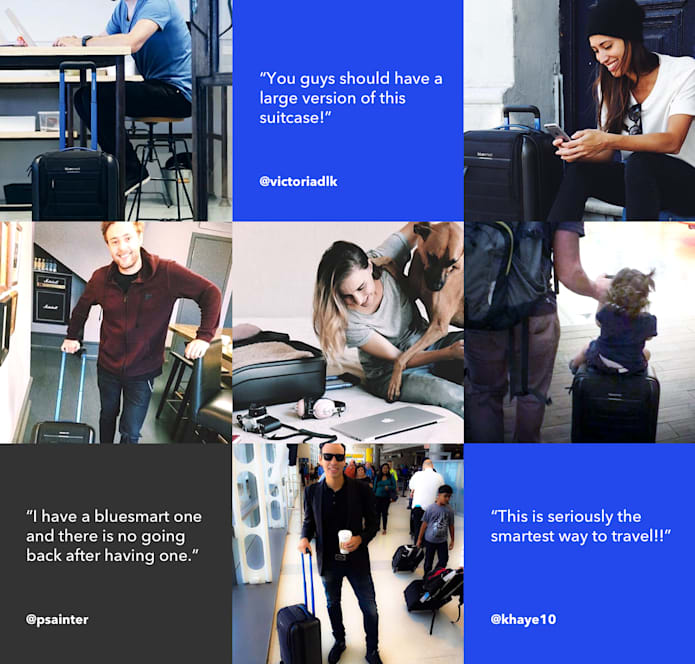 Technically speaking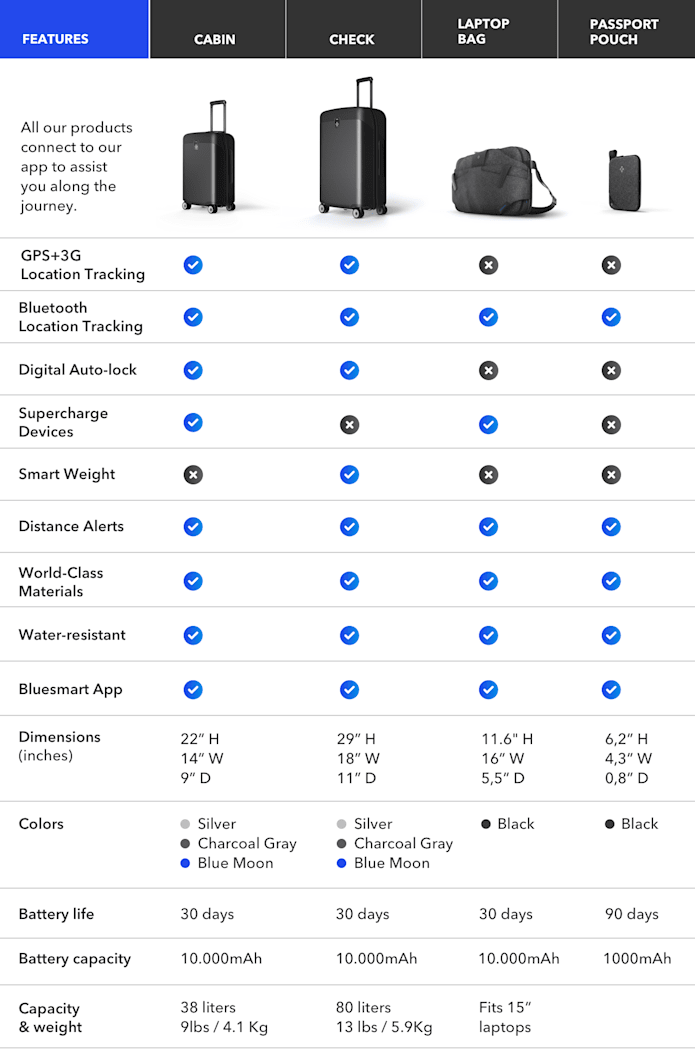 Let's talk about Perks!
Here are the amazing perks and bundles that you can get pre-ordering now!
For the suitcases, you'll choose your color during checkout.