With the same breakaway feature that was a trademark of the MagSafe, the Bolt will prevent your MacBook, or any other device such as smartphones, from tumbling to the floor which can provide extra protection for your devices.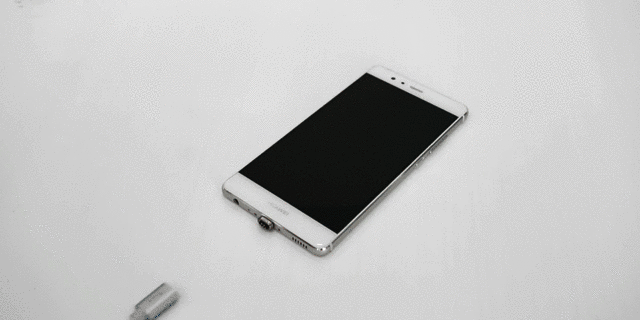 Bolt is the world's first magnetic cable that fully supports 87W USB-C power adapter charging for 15-inch MacBook Pro and any other USB-C devices. No fuss, no mess and no more fumbling around to plug your cable into the right place.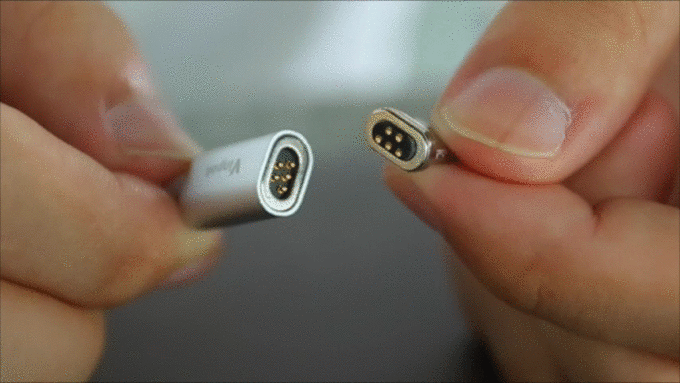 Bolt provides the easiest way charge your 15-inch and 13-inch MacBook Pro, MacBook, laptops, tablets, and smartphones with a quick and secure connection. Equipped with strong magnetism, this innovative design will perfectly avoid pointless fiddling to plug in cable even in the dark. Now you can spend less time plugging in and have more time enjoying the convenience that Bolt brings to you.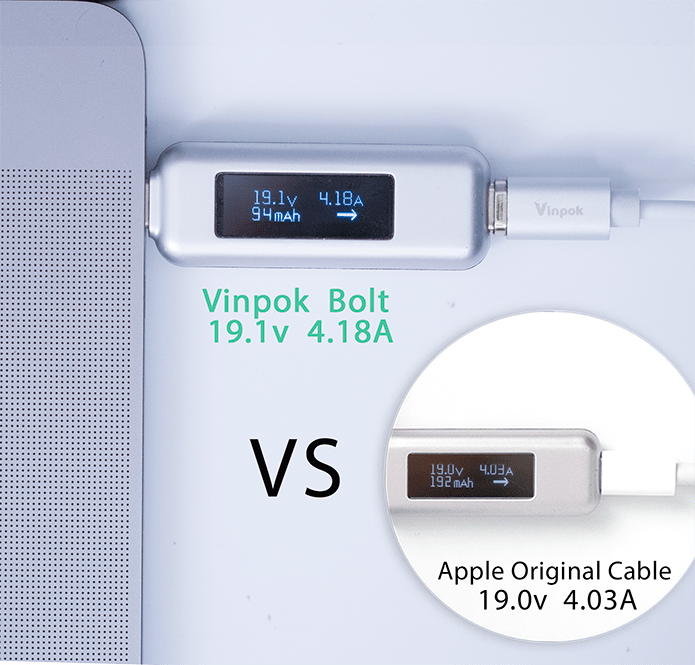 As the world's first USB-C magnetic cable to properly charge your 15-inch MacBook Pro, the Bolt achieves a max current range of 4.3 Amps with its 87W USB-C power adapter. With a superior built-in chipset, it is faster and more stable while charging your 12-, 13-, 15-inch MacBook, and more.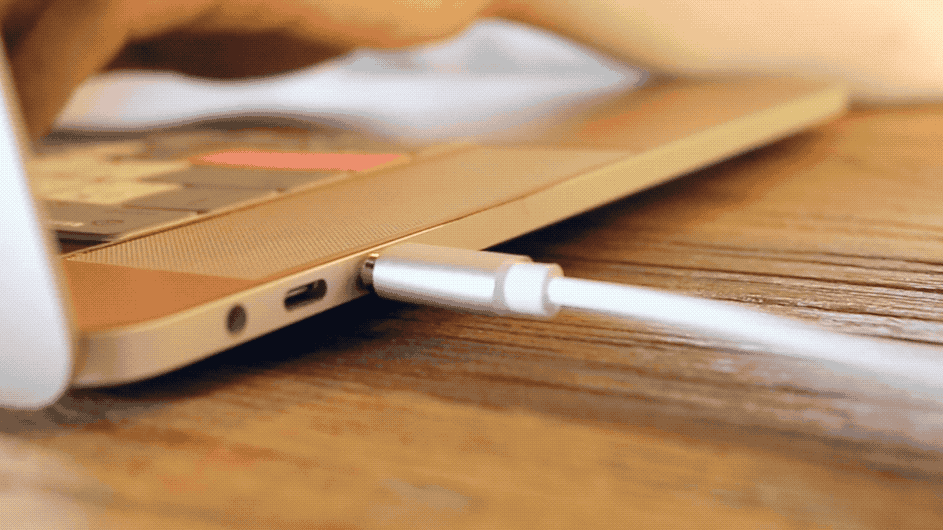 When Bolt Magnetic Cable is tugged or pulled, it detaches instantly, preventing your device from flying off the table when someone trips over the cable.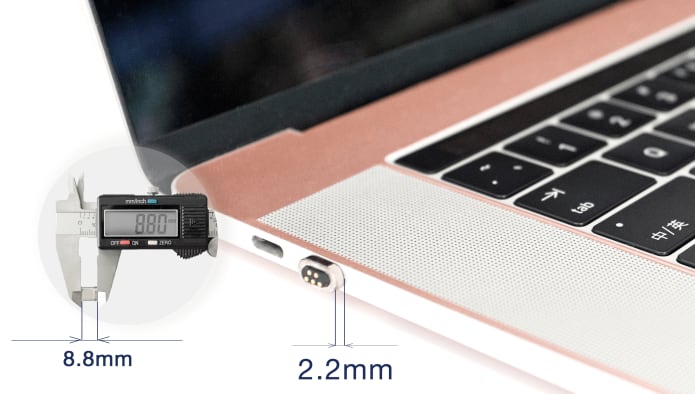 Unlike other USB-C connectors, the magnetic tip of Bolt is very small with only 2.2mm which is ⅓ smaller than the tiniest magnetic tip size on the market. It's so small that you'll hardly notice it. You can use it as a dust resistant plug to prevent dust from entering the charging port.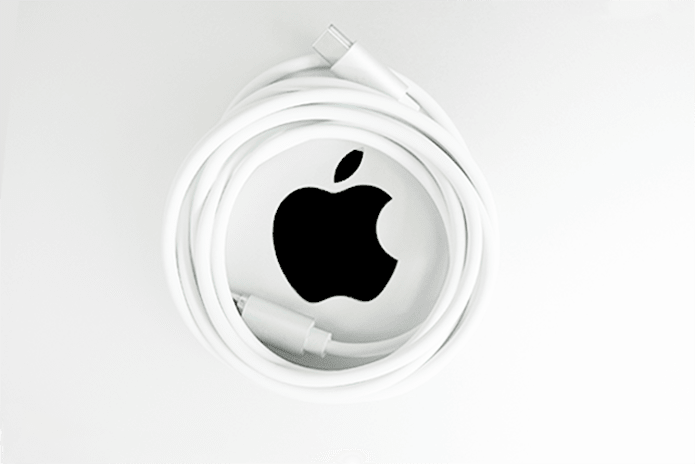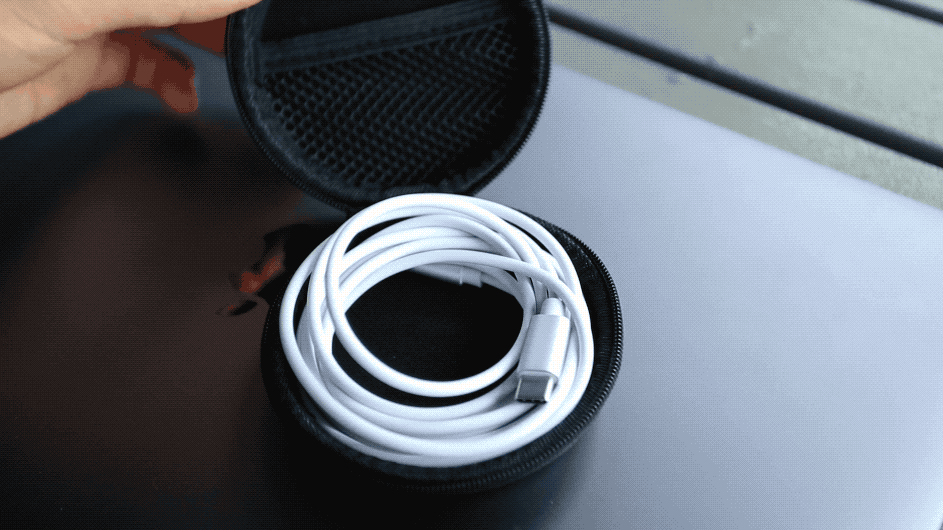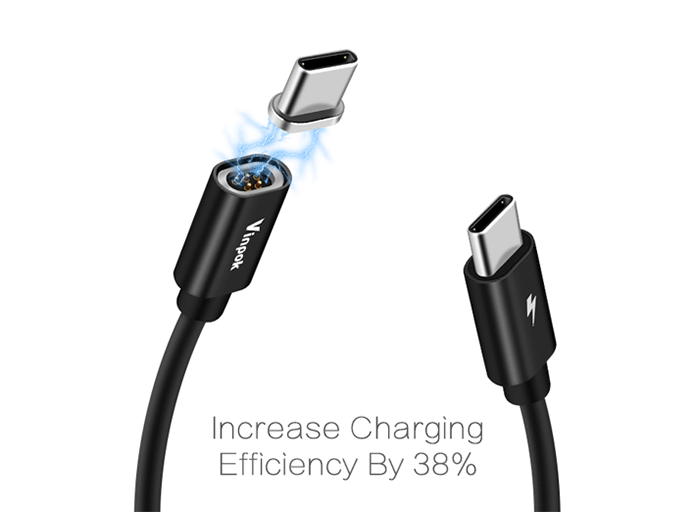 Bolt also supports QC3.0 safe charging for your quick charge smartphone which will increase your charging efficiency by 38% from the previous generation that will fully juice up your device safely, quickly and conveniently with black and silver colors for option. Note: Bolt is compatible with QC3.0 quick charge smartphone and QC3.0 charger.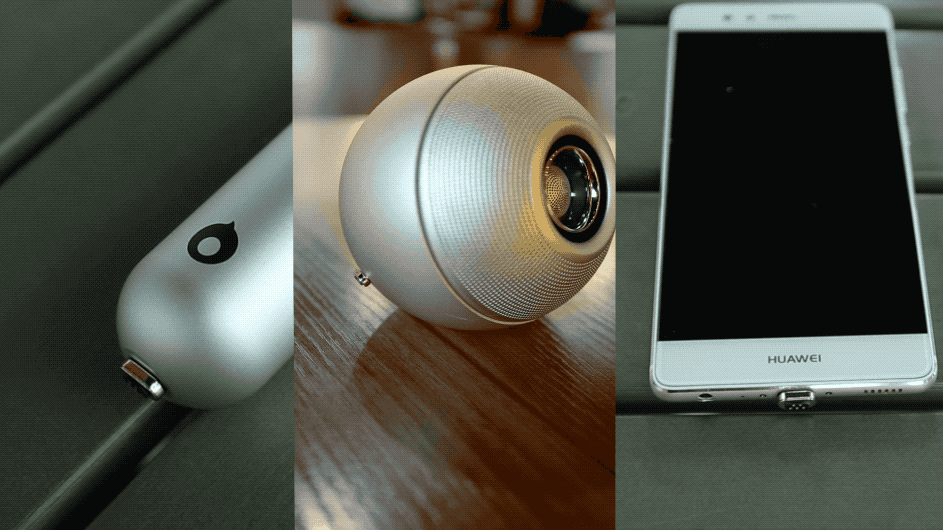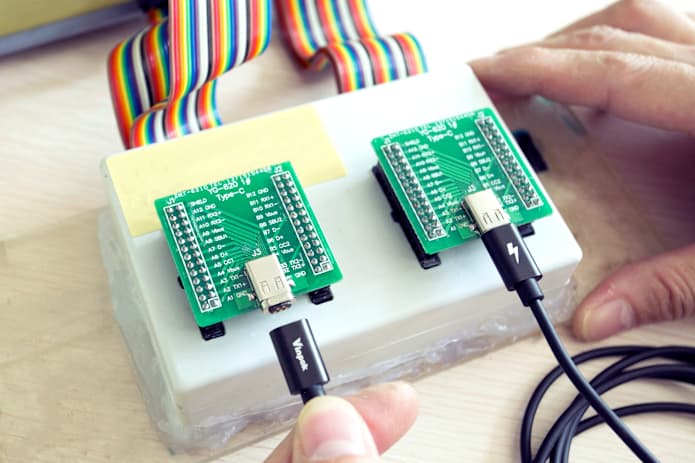 We know your devices take a lot of daily abuse; that's why we made the Bolt extra durable. Premium neodymium magnets have been added to ensure instant connection, while each cable is put through the tensile test 4,000 times to make the Bolt more durable than any other cable on the market.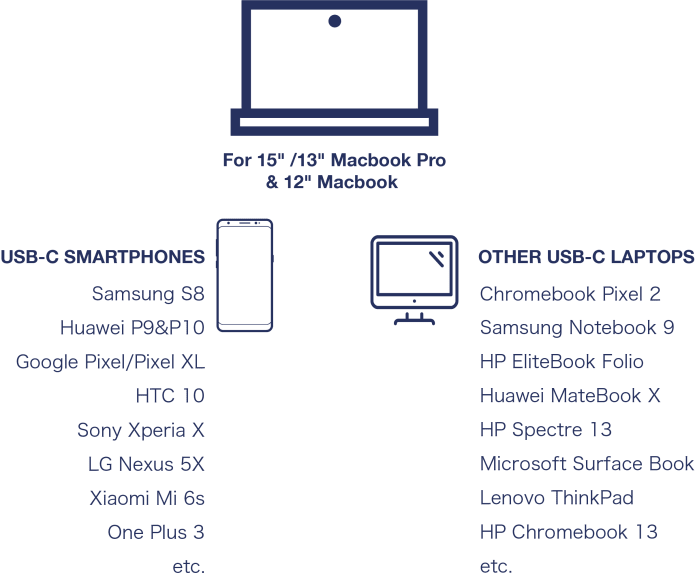 With an intelligent recognition system, the Bolt adapts to the different voltages in various USB-C devices. In addition to the MacBook and MacBook Pro, it'll flawlessly charge your smartphone, speakers, tablets, etc.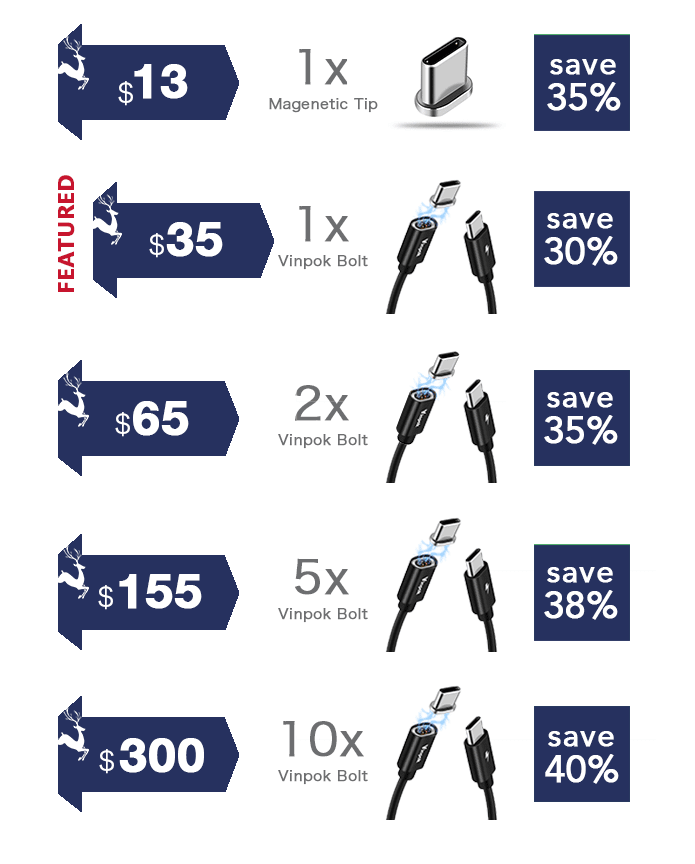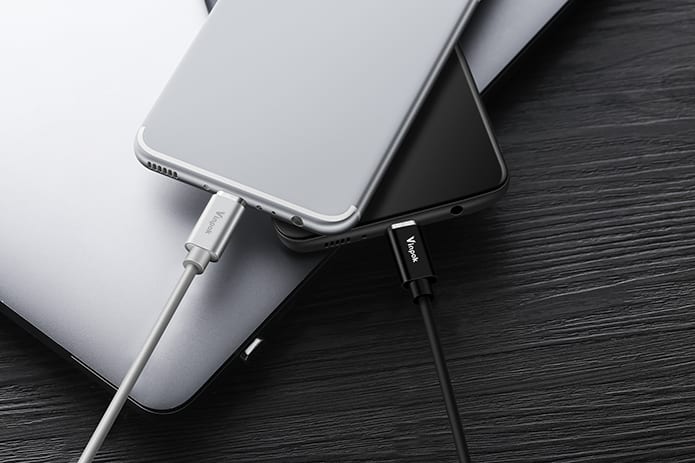 Product Name: Bolt
Material: Magnets and TPE
Color: Black/Silver
Length: 78.7 inches (about 2m)
Weight: 1.2 ounces (about 34g)
Output: 5.2V 2.4A/9V 3A/20.2V 4.3A
Maximum Current: 4.3A
Charging Port: USB-C
Operating Environment: -3° to 45℃
Compatibility: 15-inch MacBook Pro / 13-inch MacBook Pro / MacBook/     USB-C laptops, Tablets, Smartphones, Speakers etc.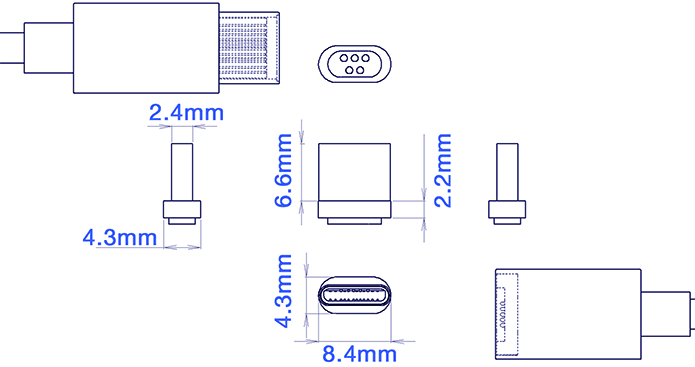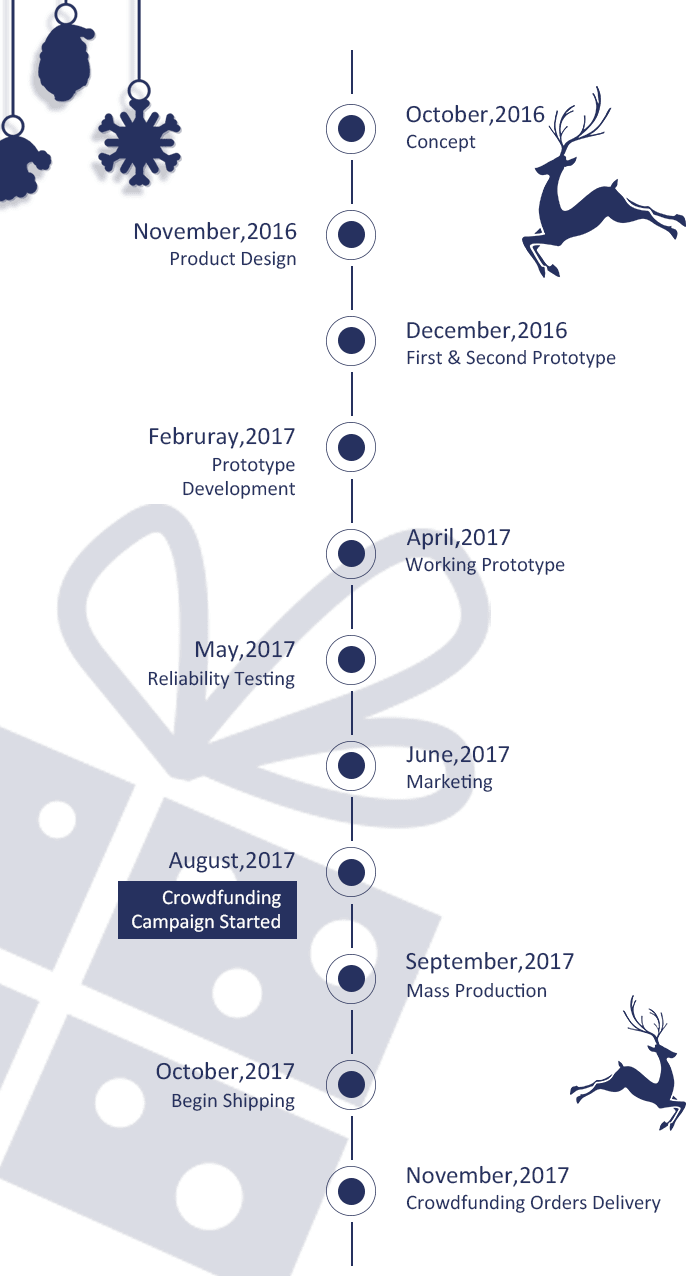 As Mac users for more than 10 years, we all love the convenience of the MagSafe, however, this useful feature is no longer available in the new MacBook series. Inspired by our frustrations, we wanted to bring back the MagSafe feature to the lines of MacBooks. For us, the design not only makes life easier but also brings us joy. With years of experience in design, marketing and manufacturing, we are building a cable that is both functional and durable. Thanks to the Indiegogo community, we are proud to introduce the world's best magnetic cable for the MacBook Pro.

Rather than having a power cable that locks into the laptop that needs to be carefully plugged in every single time, we wanted to make magnetic cables for the new 15-inch MacBook Pro with the same breakaway feature of the MagSafe. Initially, we thought this would be easy to accomplish, but over the last few months, we learned how hard it was to make a magnetic cable that is minimalistic, stable and durable. That's why you see that other magnetic cables for 87W MacBook Pro on the market are often bulky. In order to make Vinpok Bolt tiny yet functional, we used miniature components to create its incredibly small size of the tip only with 8.8mm. Every component has been highly integrated into and optimized with the design. After multiple rounds of designing and prototyping, we were capable of creating the Vinpok Bolt.  We wanted to share our creation with everyone out there.
There is still a lot of work to be done in manufacturing this magnetic cable, but we couldn't be more happy with how our prototypes have turned out. Your strong support will give us the needed affirmation to place a larger component order and start mass production. With your support, we can bring the Bolt to new MacBook users worldwide. Your contribution will help to fund:
– Mass production tooling
– Necessary components preparation
The Bolt that you see in the above videos is a real, working prototype that operates the same as the final mass production product unit. We have confidence in delivering the best Bolt as promised.






Will Bolt support my device?
Bolt is a USB-C magnetic cable. It's compatible with USB-C devices like MacBook Pro 15-inch, MacBook Pro 13-inch, MacBook 12-inch, Samsung S8, Sony Xperia X, Google Pixel/Pixel XL, LG G5, Moto Z, Huawei P9/P10, HTC 10, Xiaomi Mi 6S, Lumia 950/ 950 XL, Samsung Galaxy Book, Googlebook Pixel, HP Spectre360/13, Lenovo ThinkPad, Huawei MateBook, Dell XPS etc.
Does Bolt support data transfer?
No, Bolt doesn't support data synchronization.
Will Bolt support my phone case?
Most major branded cases made according to USB-C specs should be fully compatible with our cable. Given the vast amount of cases available in the market, we cannot possibly test every single case in the market. We are confident that our cable should be compatible with most of the mainstream cases.
What's the shipping cost?
Vinpok offers free shipping for all U.S.A orders. If you reside outside of USA, it'll cost you US$3 for worldwide shipping.
When will you ship the item? 
You'll find your estimated shipping time via View Order Details. To do that, please login to your Indiegogo account and click your name at the top right of the page. In the menu that drops down, choose My Contributions, then click on View Order Details. You'll now see all of the details of this contribution
How will my order be shipped?
We will use different couriers or services to ship Bolt to you depending on where you are. Each order will have a shipping notification and tracking information. Due to the changes in courier regulations on magnetic products, our shipping methods are subjected to change.
Do I have to pay VAT and duty?
For backers living in countries with import duties and taxes, these costs will have to be covered by the backers at delivery. We'll try our best to avoid duty and VAT. However, we cannot reassure that you won't pay VAT and duty.
Remote area shipping cost.
Shipping costs do NOT include extra costs that may incur for shipment to areas defined by DHL as remote. Customers may check here: http://raslist.dhl.com/jsp/first.jsp with your city's postal code (make sure you use your city's postal code, otherwise, it will not be accurate)
Some reminders that you should pay attention to:
Please DO NOT connect and detach Bolt cable repeatedly in a short time period as this could cause damage to the cable.
Please TURN OFF power adapter first before switching/converting Bolt cable from LAPTOP to smartphone, or the rapid voltage and current changes might break down your phone.
Bolt is the world's first magnetic cable that fully supports 87W USB-C power adapter charging for 15-inch MacBook Pro and any other USB-C devices. In order to have a better user experience and quality assurance, we also recommend you to use the original power adapter that comes with your devices.